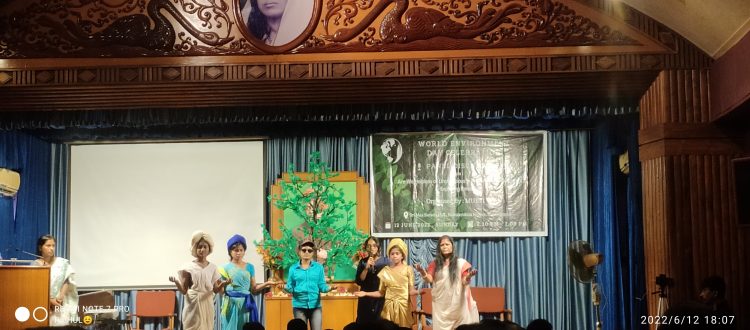 Drama "Sankat" On the Occasion of Environment Day
The second half of the program started with the cultural program at around 5:30 pm. Drama "Sankat" (exigency) has been performed by 5 performers – Ms. Subhra Rani Das, Susmita Bera, Sudipta Kayal, Mallika Bera and Rita Pramanik. Except for Ms. Subhra Rani Das, all of the performers are class IX or X students. The drama has been written and directed by Mr. Animesh Bera. It has been an environmental awareness drama.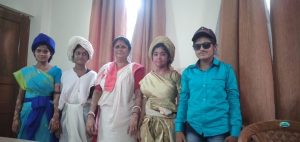 According to the consequence of the drama, Srjita Bera recited the poem "Charpotro" by the poet, Sukanta Bhattacharya.
The play shows that Mother Nature is devastated and has wounds all over her body. Her three children – soil, water and air are infected by diseases. They are endangered by the constant oppression of human beings. They told to the human representative that they are being contaminated and asked not to bother them anymore. Humans must be sympathetic and think about nature. The human representative realizes his mistake, begs forgiveness from nature and promises that he will be aware of restoring the environment.
The audience greeted the performers with applause.