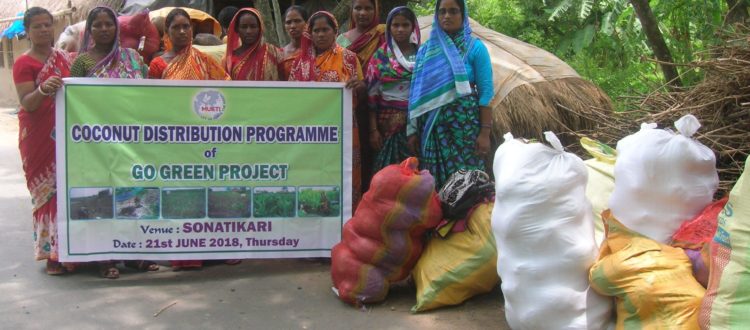 Distribution of coconuts to MCDF women
As part of the Sustainable Agriculture Movement (SAM) project on 21st June 2018, Mukti distributed 3,000 coconuts to Mukti Community Development Fund (MCDF) women in Sonatikari in South 24 Paraganas, aiming to make their future sustainable.
This is a cyclic process. Coconuts were given to each woman from 10 SHG (Self Help Group). After the seedling comes 20% of it would be returned to Mukti. Mukti would then sell these seedlings to other farmers with a cost of Rs.50. The farmers who buy the seedlings would be given Rs.200, Rs.150 and Rs.150, by Mukti for three consecutive years.
This is collaborative, sustainable and inclusive development model by Mukti.