Cyclone AMPHAN devastated Sunderban : MUKTI provides relief to Shibrampur Gram Panchayat
Amphan has caused great damage in rural and urban areas in West Bengal. Thatched houses, small shops, livestock, trees and crops have been ruined in the areas affected mostly in Sunderban. As in all cases of disaster, it is families from vulnerable communities that have suffered the most, many of them have seen their homes and livelihoods destroyed.
Mukti is tirelessly working in Sunderban area to identify families in need amongst vulnerable communities in both rural and urban areas. The simultaneous occurrence of Cyclone Amphan with the crisis caused by the ongoing pandemic of the COVID-19 is serving as a double whammy for the people of West Bengal.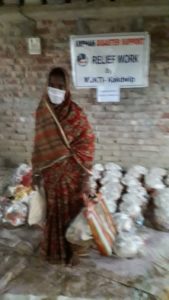 Food is all above the human necessities. To feed the Amphan affected villagers of Shibrampur Mukti has conducted a relief distribution program at Shibrampur Gram Panchayat under Namkahana Block.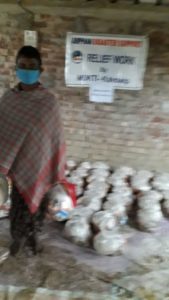 150 villagers are given raw rations like Rice, Dal, Potato, Mustard Oil etc. Despite of all abundances (terrible weather, mere communication) Mukti is serving the needy whole heartedly.