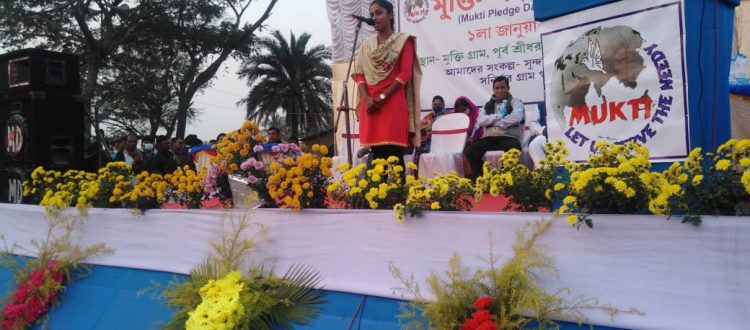 Cultural program on "Sankalpa Diwas" of Mukti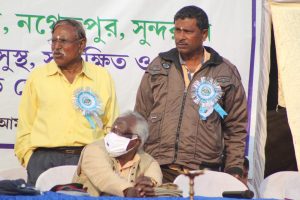 On the occasion of "Sankalpa Diwas", in the afternoon Mukti organized a cultural program for some amusement. The cultural program started from 2 pm.
The program started with the welcome of the President and guests. Students from Mukti Support School (MSS) participated in the program. The inaugural Rabindra Sangeet  " Amar matha nato kore dayo" was sung by Tanushree Bairagi.
Lamps (Prodip) were lightened by the President Mr. Sankar Halder and the guests with the help of the students.
Swapna Maity performed dance on "Amar mukti aloy aloy" and "Kobe ami bahir holem tomarii gaan geye". Subhashree Bairagi sung one folk song. Anjali Kayal and Mr. Gofur Molla recited poems.