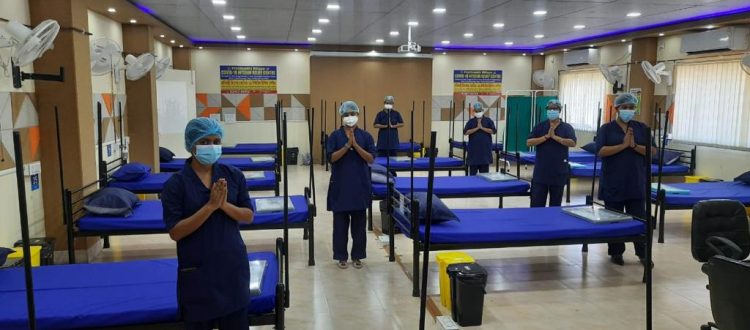 Covid Care Interim Relief Center: Safe Home and First Aid Service of Mukti
On 20th May, 2021, Thursday, Mukti with other three organizations Paschim Banga Rajjo Protibandhi Sammilany, West Bengal Doctors' Forum and Sramajibi Swasthya Udyog  launched a safe home and first aid center at Pratibandhi Village, Mukundapur for the Covid affected patients.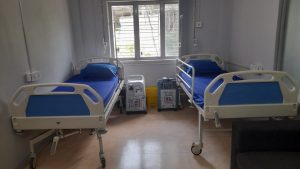 Mukti has arranged 50 beds and two oxygen concentrators for this safe home. Patients can avail facilities of this place as a care unit and breathing station at free of cost. They can stay here till they get beds in the hospitals. This safe home is near to many hospitals. Mukti is providing the infrastructure support whereas the other organizations are helping the center with medical aid.
Till date 10 patients visited the center. 4 of them were admitted, 2 of them were discharged, 4 patients were sent to home after basic treatments. For these 6 patients, doctors are providing tele-consultation 24*7. The 4 patients who are admitted are continuously monitored and are kept under strict observation by doctors and nurses.
In near future Mukti will arrange for 50 more beds at this center.