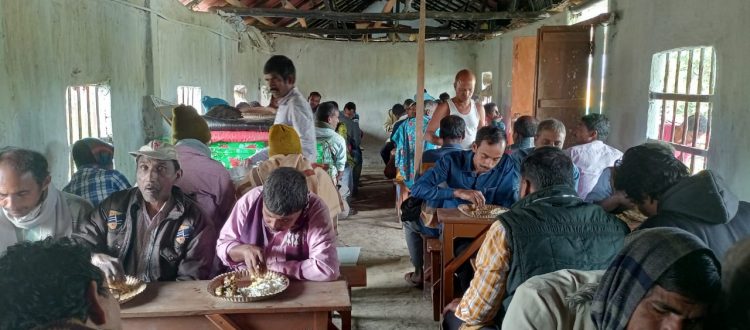 Community Picnic on the Occasion of "Sankalpa Diwas", 2022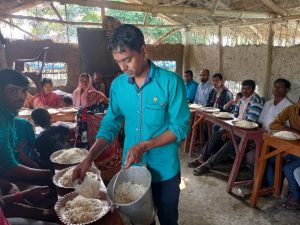 Like the previous year, this year too on the second "Sankalpa Diwas" Mukti had planned for a community picnic.  About 6,000 people, including farmers, teachers, MCDF members, students, Mukti staff, employees, volunteers and villagers attended the community picnic.
Mukti organizes community picnics to end discrimination and violence, to unite people in brotherhood, to give them the joy and feeling of eating together as one family.
Mukti Distributed Dry Ration to the Villagers for the Community Picnic on "Sankalpa Diwas", 2022
On 31st December 2021, Friday Mukti volunteers distributed 200-gram rice, 200-gram chicken and 15-gram mustard oil per head to support the villagers for the picnic.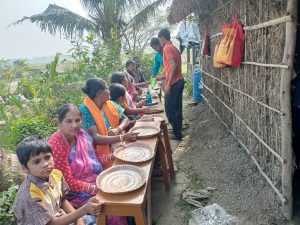 Mukti divided the people into 120 groups and in each group, there were 20-70 people.
From the early morning, each group started cooking to feed their group members at lunchtime. Along with the adults, the children were equally enthusiastic about cooking and serving.
Mukti ensures that none of the villagers remain starved. The picnic spots appeared like a joyous festival with the joining of everyone.