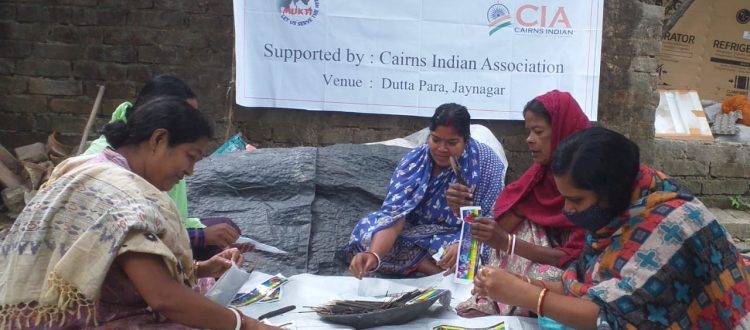 CIA Supports Mukti to Empower the Women through Skill Development Training
Gender equality and empowerment of women are part of Mukti's Sustainable Development Goals. Towards this goal, Mukti works with women's self-help groups (SHGs) across rural areas of Sundarban for entrepreneurship and enterprise development. The SHG members are empowered with skills such as tailoring, food production, textile-making, livestock rearing, etc. to become mini-entrepreneurs.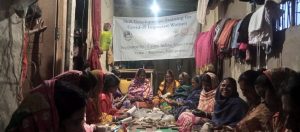 When the pandemic struck, it disrupted lives and economies with migrant workers and rural families bearing the biggest brunt. However, to open up an economic opportunity for the women from underprivileged backgrounds Mukti in association with the CIA (Cairns Indian Association) provided assistance to SHGs in the form of training which rendered new opportunities for women-led micro-enterprises to make and sell their products.
Mukti expresses sincere thanks to "CIA" for providing skill development training for the Covid-19 affected underprivileged women.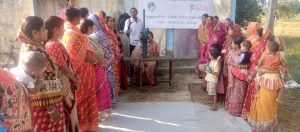 Under this training incense stick making and Thermocol (solar) work had provided. Under the training of the trainer Mr. Kalipada Jatuya, 110 women members of MCDF (Mukti Community Development Fund) entrepreneurs had learned to make the products.
A one-day training program on handmade incense stick making and packaging for SHG members conducted by Mukti with an objective to create opportunities for self-employment among women ended very soon. 67 women actively participated where the procedure and process of preparing the incense sticks were demonstrated and hand-holding support was provided by the trainer. Incense stick making is a very profitable small-scale business that can be started at home without any machinery and equipment with a very small amount of capital investment. Group or cluster approach may provide huge profit and, thus, can contribute to the uplift of economic as well as social status of a society.
A 5 days training had been provided to the SHGs on making handicrafts items with Thermocol by Mr. Jatuya. Under his supervision, 43 women of Kuyemuri under Patharpratima Block learned to make different types of handcraft using Thermocol.
| | | | |
| --- | --- | --- | --- |
| Area Name | Block | Types of Training | Number of Participants |
| Dutta Para | Jaynagar I | Incense Stick | 22 |
| Naliya Khali | Canning | Incense Stick | 45 |
| Kuyemuri | Pathatpratima | Thermocol Work | 43 |
| 3 Areas | 3 Blocks |  2 Types | 110 |