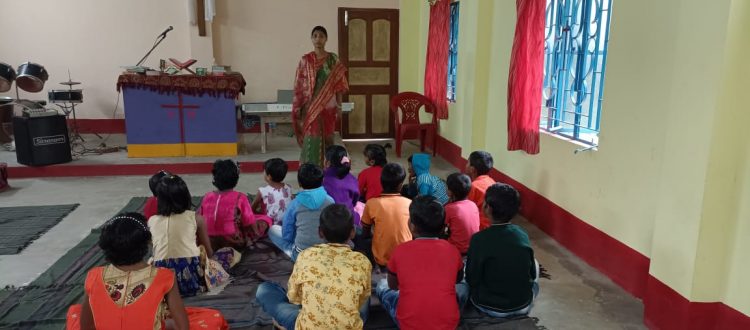 Children's Day Celebrated by the Innocent Minds of Kishalaya Schools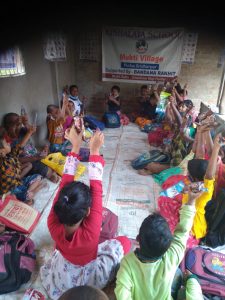 Earlier, Children's Day was celebrated in India on November 20, the day World Children's Day is celebrated by the United Nations. However, after the death of Jawaharlal Nehru- the first Prime Minister of India, on 27th May 1964, a resolution was passed in the Indian Parliament to mark his birthday as Children's Day. Since then, to commemorate his birth anniversary, Children's Day is celebrated on November 14.
"The children of today will make the India of tomorrow," said Jawaharlal Nehru. Following his ideals every year Mukti while celebrating Chacha Neheru's birthday also observed to raise awareness on children's education, rights, health (both physical and mental) and nutrition.
Last year due to the pandemic, most of the Children's Day celebrations were canceled.  This year as the situation has improved a bit so with great enthusiasm and vigor Children's Day is celebrated in Kishalaya Schools and Mukti Support Schools. In every school of Mukti, the day is celebrated in an adorable fashion. Students are showered with a lot of love, gifts and pampering. Schools organize cultural activities, children come dressed in colorful clothes and deliver special performances.
While explaining the day's importance to the students the teachers said," It is the birth anniversary of Pundit Jawaharlal Nehru, the first Prime Minister of India after independence. He was regarded as Chacha Nehru by children because of his self-effacing affection to them. Pundit Nehru was enthusiastic and warm-hearted towards children especially about their welfare, rights, education and overall improvement in order to make India a developed nation. He had an inspiring and motivating nature, he always inspired children to work hard and be courageous and brave as this is what works to attain success in life.
Childhood becomes the best phase of life which should be healthy and happy for every child so that they can be ready to lead their nation ahead. This significant phase of life must be nourished with love from parents and teachers. It becomes our duty to protect you throughout your school life. Thus, it becomes important not only to impart conventional education and knowledge, rather it becomes necessary to teach certain principles in life which would support you all in your future endeavors."
The students of Kishalaya schools are gifted 1 pen, 1 candy and 1 cake.
| | | |
| --- | --- | --- |
| Number of Kishalaya Schools | Teacher Name | Number of students |
| 1 | Sona Halder | 17 |
| 2 | Gitashree Halder | 20 |
| 3 | Debashree Baidya | 21 |
| 4 | Tapasi Chhatui | 20 |
| 5 | Subhadra Gayen | 19 |
| 6 | Piyali Purkait | 25 |
| 7 | Ainur gazi | 19 |
| 8 | Mrinmayee Mondal | 21 |
| 9 | Jagodhatri Halder | 25 |
| 10 | Sonali Sikari | 17 |
| 10 schools |   | 204 |
Gallery link: https://www.youtube.com/watch?v=2VcvkNx_ozI&list=PLfpUWR2CBtonF9Pk9SSHEXAs_E9W98Uwm