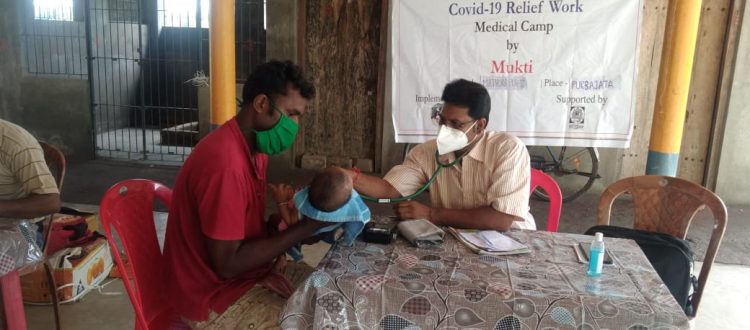 Bichitra Supported Mukti for Organizing Free Medical Camps for Underprivileged Covid Patients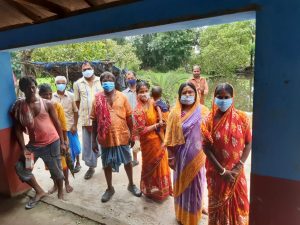 Mukti is delighted to partner with"Bichitra", who supported the underprivileged people through Mukti. With their support, Mukti provided oxygen concentrators support in the Swami Vivekananda GP of Kakdwip Block of Sundarbans region in South 24 Parganas District, West Bengal. Apart from this, Bichitra is also supporting Mukti in organizing Medical Camps at several locations. The camps started on 27th September and still are continuing.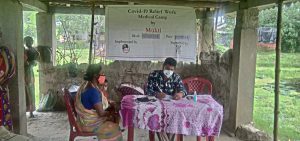 Mukti is overwhelmed with the support from "Bichitra". Mukti would like to say a huge thank you for the generous donation. Mukti honors "Bichitra" just like all our volunteers and supporters who help to deliver aid where it is needed. The donations will help towards frontline response to the pandemic. Together – we can protect more people from the worst effects of this outbreak and get medical supplies urgently to where they need to be.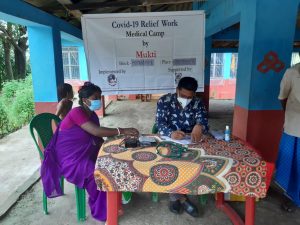 The mission of our team of dedicated doctors and staff is to serve needy people. The health camp is one of the best ways of assisting people who require health attention. The free medical aimed to give free medicines to the people who can't visit hospitals due to financial crunches. During the camp, the doctor brief people to follow the Covid-19 guidelines in letter and spirit. More than a thousand patients including women and elderly people were among the beneficiaries who received the immunity boosters and free medicines in the camps. Besides providing medicines, the people are also explained in detail about the third Wave of the COVID-19 pandemic.
A visibly very happy participant remarked, 'Such free health camps should be organized frequently, so that, needy and less privileged people like us can be benefitted. We thank Mukti and "Bichitra" to taking good care of us."
| | | | | |
| --- | --- | --- | --- | --- |
| Date | Area | Gram Panchayat | Block | Number of patients |
| 27.09.21 | Purba Sridhrapur | Nagendrapur | Mathurapur II | 130 |
| 28.09.21 | Dactergheri | Kankandighi | Mathurapur II | 105 |
| 30.09.21 | Purba Jata | Kankandighi | Mathurapur II | 135 |
|   | 3 Areas | 2 GPs | 1 Block | 370 |
Gallery Link: https://muktiweb.org/gallery/tag/Bichitramedicalcamp