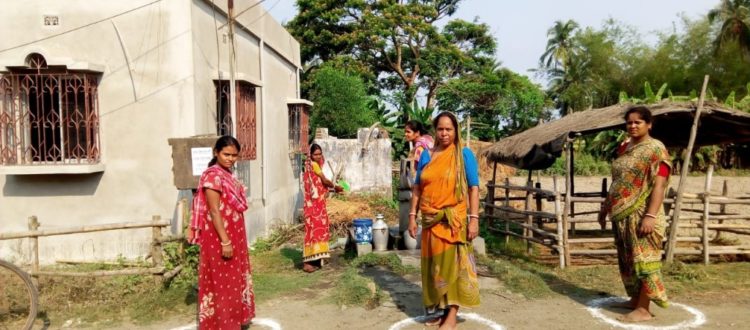 Awareness and Sanitizing of Deep Tube wells at Villages due to COVID19
Around Sunderban area, thousands of people were susceptible to COVID19 due to their unawareness about the seriousness of this Pandemic COVID19 and the necessary precautions that they need to undertake to avoid the same.
There are 8 blocks near MUKTI area of work in Sunderban. Every block has 16 Gram Panchayats. Each Gram Panchayat has 4 villages. Almost 7,000 people are exposed to be affected by COVID19. Some of the villages are PurbaSridharpur, Domkol, Nagendrapur Gram Panchayat, Uttar Kankandighi, Dakkhin Kankandighi, Purba Jota, Paschim Jota etc.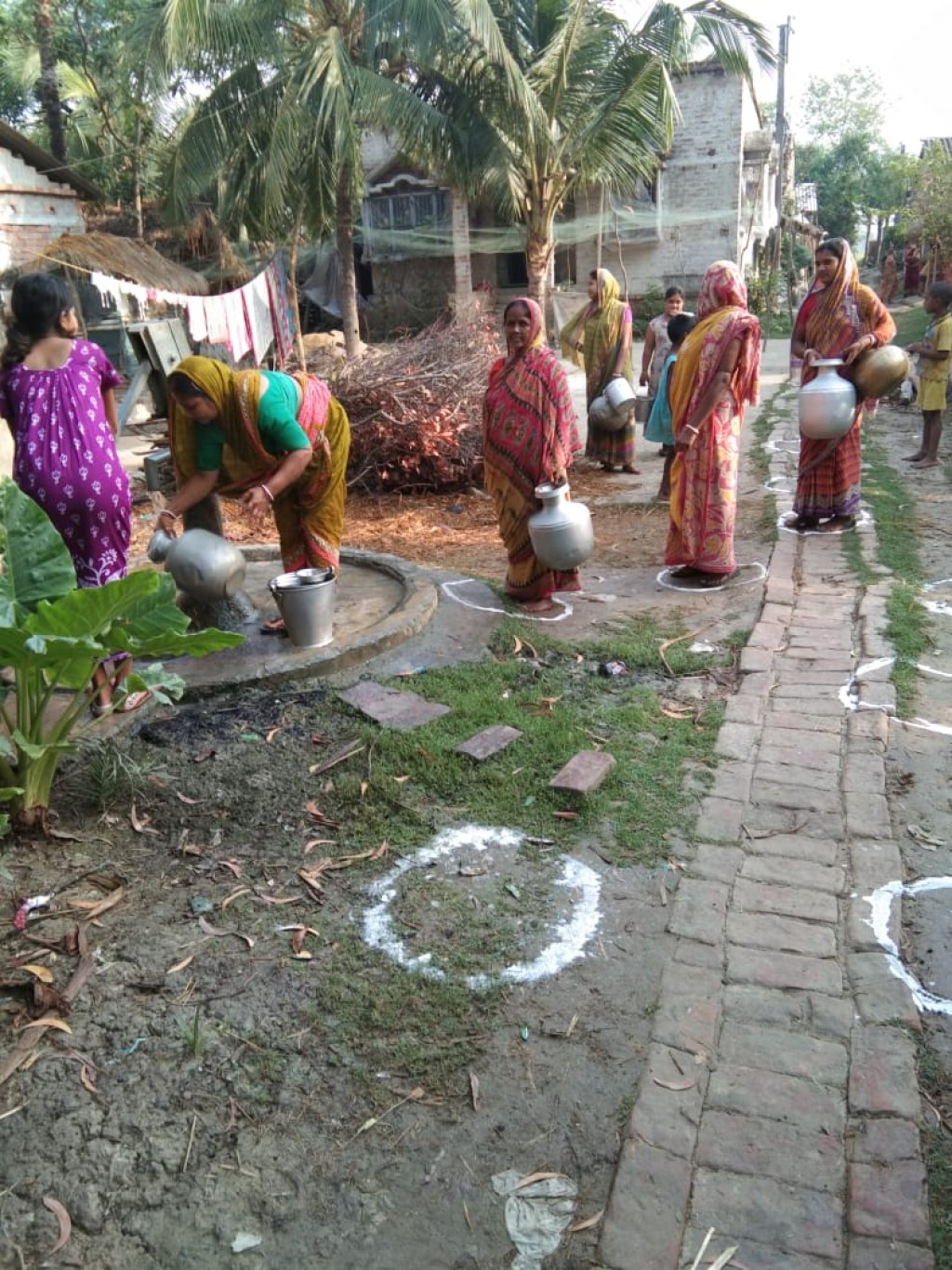 All these people have to access their drinking water from across 350 deep tube wells spread across these 2 blocks.
When MUKTI identified the problem, they immediately took action to spread awareness and arranged for placards in each of these 350 deep tube wells where all Dos and Don'ts related to Covid-19 were mentioned. But MUKTI observed that it was not enough so they involved their frontline volunteers to explain the local people about the seriousness of maintaining social distancing and the necessary guidelines they need to follow to avoid spreading this disease.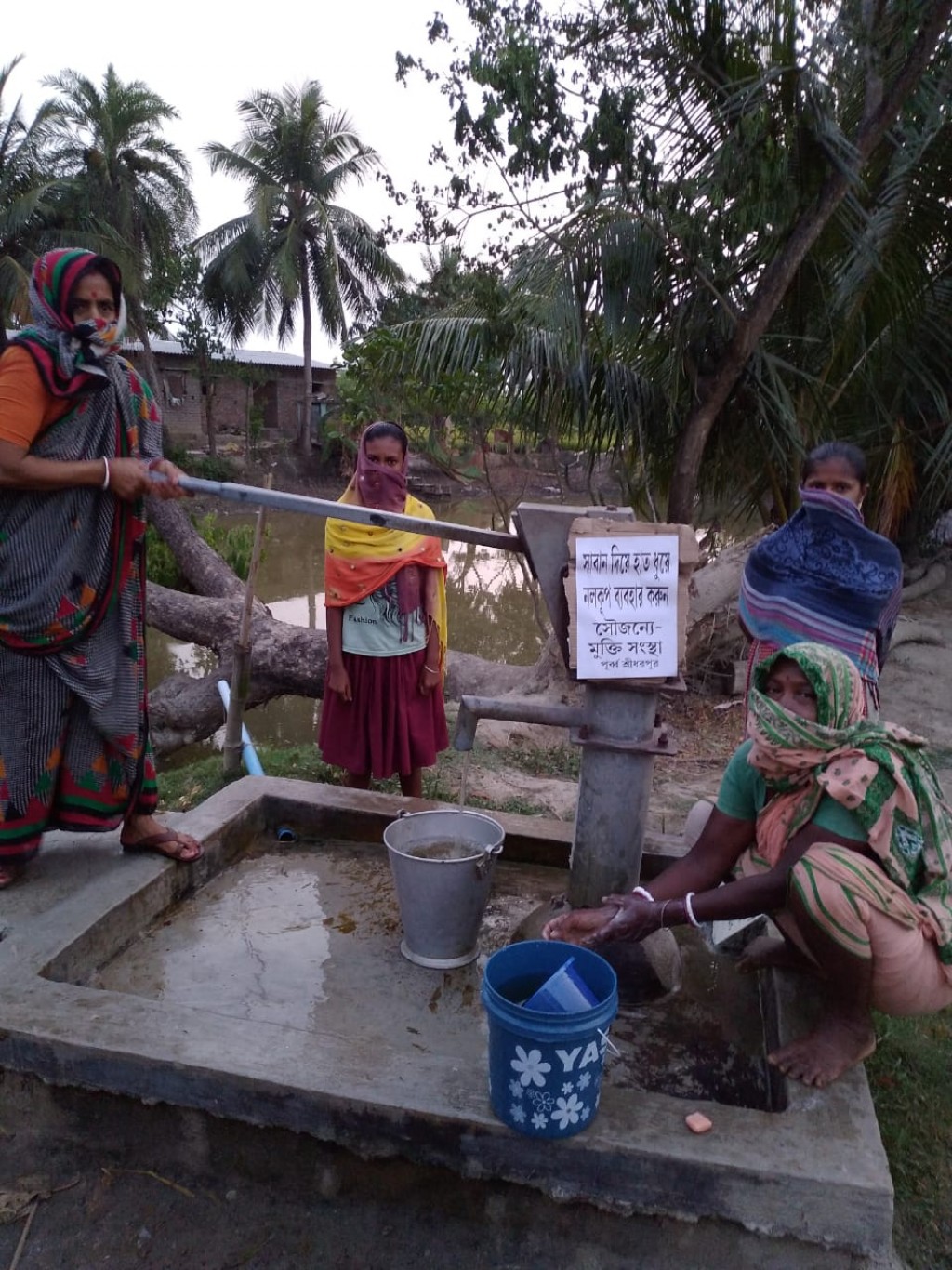 To ensure that social distancing is maintained, MUKTI marked the areas on land in front of these tube wells so that when people queue up for collecting water, social distancing is maintained.
Also MUKTI arranged for soaps, buckets, mugs against each tube well so that people wash their hands before they use the tube well. Hence MUKTI ensured that both social distancing and sanitisation is maintained which are the two basic prerequisites to ensure that the disease is not spread at community level.