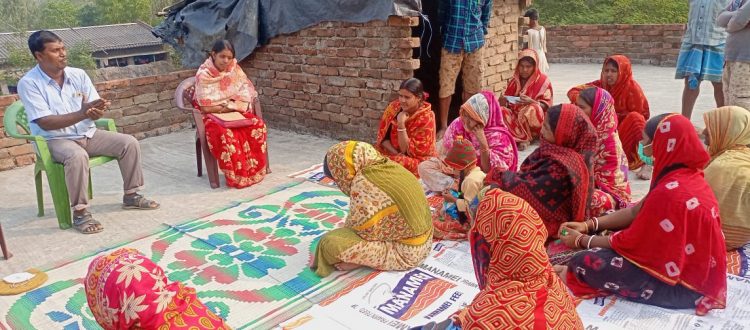 Archana Halder Kishalaya School Parents' Meet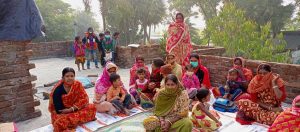 On 10th January 2022, Monday Mukti organized a Kishalaya School parents' meet at the house of Mr. Sarathi Bairagi, one of the parents of the student. Mrs. Archana Halder is the teacher of this Kishalaya School. 10 parents meet the teacher and Mukti staffs Mr. Goful Molla, Mr. Bimal Khan and Mrs. Supriya Mondal at around 7 am.
Topics discussed in the meeting are
Based on the special opinion of the parents, all the money for the class-based annual admission will be paid by 28th February 2022.
Classes are scheduled for both morning and afternoon sessions.
The annual fees that are determined from the students are-
Class I – 30X12= 360
Class II – 40X12=480
Class III – 50X12=600
and
Class IV – 60X12= 720
The guardians unanimously accepted the proposals of Mukti.