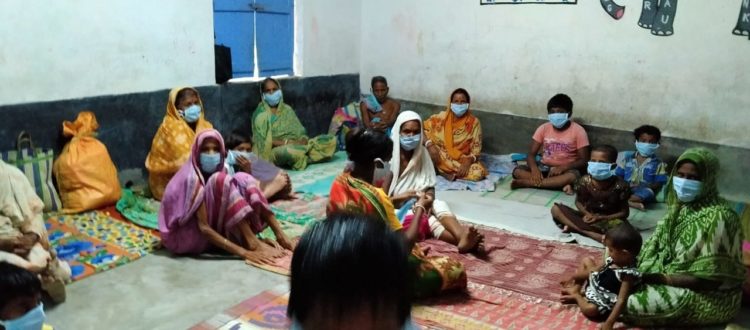 AMPHAN Disaster Relief and Rehabilitation Center at Sunderban by Mukti
The corona virus pandemic adds another volatile layer of disaster named as "AMPHAN".  This severe tropical cyclone "AMPHAN" is expected to make landfall on 20th May in somewhere between Digha and Hatiyara. The storm is expected to bring dangerous winds, storm surge and flooding to coastal areas of West Bengal in India and Bangladesh. Sunderban, being a coastal area of West Bengal is highly in danger. Massive devastation is expected since the coastal areas that will be impacted are densely populated.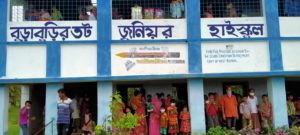 Foreseeing the devastating power of the cyclone, Mukti rushes to evacuate vulnerable residents into cramped cyclone shelters. The Homeless are given shelter to various schools and flood houses of Sagar block  area like Gobindopur Tarachand Higher Secondary School, Koylapara SD Higher Secondary School, Sumotinagar Sharatkumari Higher Secondary School, Sumotinagar Flood House, Gayenbazar Lakshman Paresh High school, Gayenbazar Flood House, Prasadpur Atal Bidyaniketan, Prasadpur Flood House, Gangamatar Mahamuni Kopil High School, Ketkhali Flood House, Natendrapur Natendranath High School, Bishnupur Balkrishna Higher Secondary School, Dhabalat RadhaKrishna High School, Ghoramara Milon Bidyylaya,  Fulbari Shitola High School, Vivekananda High School, Bamankhali M.P.P. higher Secondary School, Mondirtola Akshay Vidyaphit, Bamonkhali Flood Center, Mondirtola Flood Center, Krishnanagar Higher Secondary School, Krishna Nagar Flood Center, Moniuddin High Madrasa, Mahendragonj High School, Soudamini Girl's High School, Khansaheb Ananda Higher Secondary School, Khansaheb Flood Center, Kumor Anju High School, Kumorpur Flood Center. At Namkhana block Mousuni Gram Panchayat area- Baliyara High School, Baghdanga High School, Mousuni Flood Center, Baliyara Flood Center.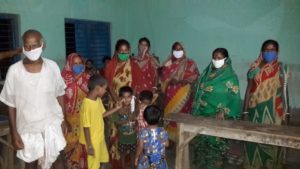 4,000 people at Sagar Block area and 2,800 people at Namkhana block area are not only provided shelter by Mukti, but Mukti also provided them food and drinking water.
Mukti is taking every possible step within their control and limits to provide shelter and relief to as many people as possible around Sunderban area.