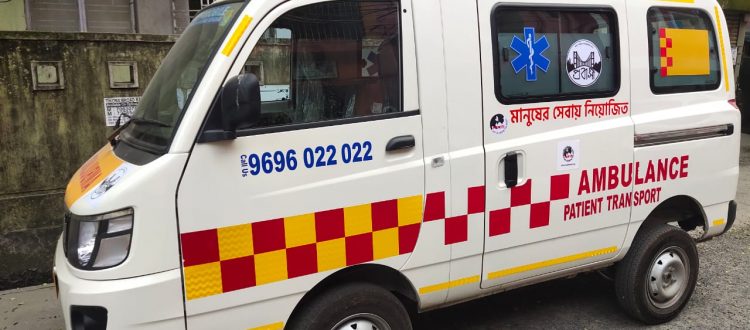 Ambulance Service of Mukti for Patients in Need
In rural and remote areas like Sundarban critical patients risk their lives due to the lack of affordable ambulance services. The delay in arrival at a public health facility, in seeking care and the delay in the provision of adequate care has been identified as central causes of mortality and need to be addressed to ensure that none of the patients dies due to not arriving on time.
For the poor critical patients of Sundarban Mukti in association with "Bay Area Prabasi" on 13th November 2021, Saturday has deployed an ambulance with an oxygen cylinder and a robust first-aid kit at Purba Sridharpur under Nagendrapur GP, Mathurapur block II. The ambulance is currently located at Mukti library.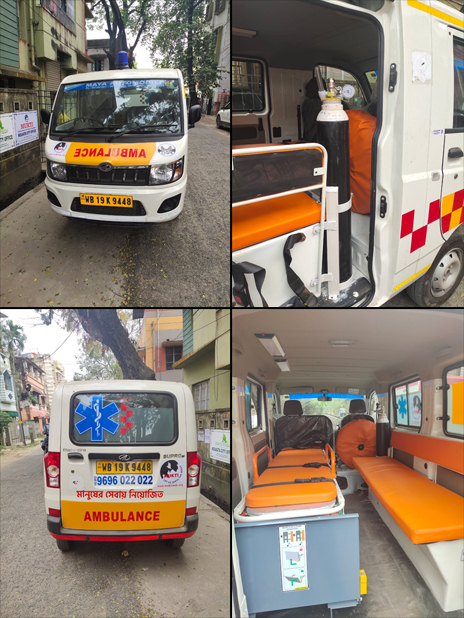 Mukti is overwhelmed by the support from "Bay Area Prabasi" and expresses sincere gratitude for being a ray of hope for so many families going through the difficulties of healthcare issues. The service will be a daily reminder of your inherent generosity.
This service will be available 24X7 to all irrespective of race, caste, language, religion and financial affiliation. In addition to the 13,000+ families (approx, 52,000 people) of the Nagendrapur and Kankandighi GPs, families living adjacent to these areas will also be able to avail of the service. A minimal charge will be applied to provide the service. Charges will be considered for poor patients. For now, the ambulance will not be used for any infectious diseases.
Mukti is happy to provide ambulance service for patients from remote villages. Patients will be able to access the city health center timely and affordably.
To get the service please call to this number – 9696022022