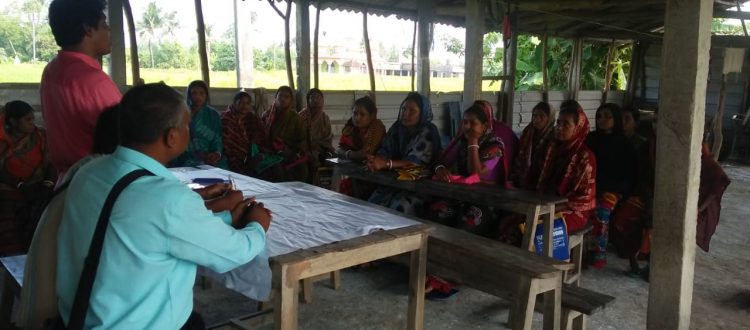 AGM of the MCDF Members of Banashyamnagar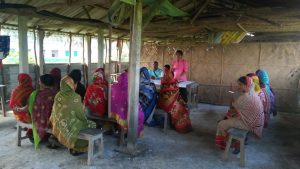 On 29th October, 2020 Mukti organised AGM for the new MCDF members of Banashyamnagar Gram Panchayat. 30 members along with their 4 group leaders joined the meeting. As Mukti has created this group very recently so they had many queries about how Mukti SHGs work. The topics that were discussed in the meeting are given below in brief.
Topics discussed:
How Mukti SHGs are formed.
About Mukti SHG activities.
How Mukti trained the members.
How Mukti give loans and the features that had made it different from the Government loans.
They shown great interest about Mukti Support School. They wanted such support schools in their areas for the needy students. From Mukti team leaders they came to know about Book Bank of Mukti from where the students can buy books on 70% discount.
They had also shown their interest in organic farming. After hearing about the "Go Green" project of Mukti they wanted to shift from non organic farming to organic farming as they are suffering a lot while adopting non organic method.
This type of meetings will be held in future also.