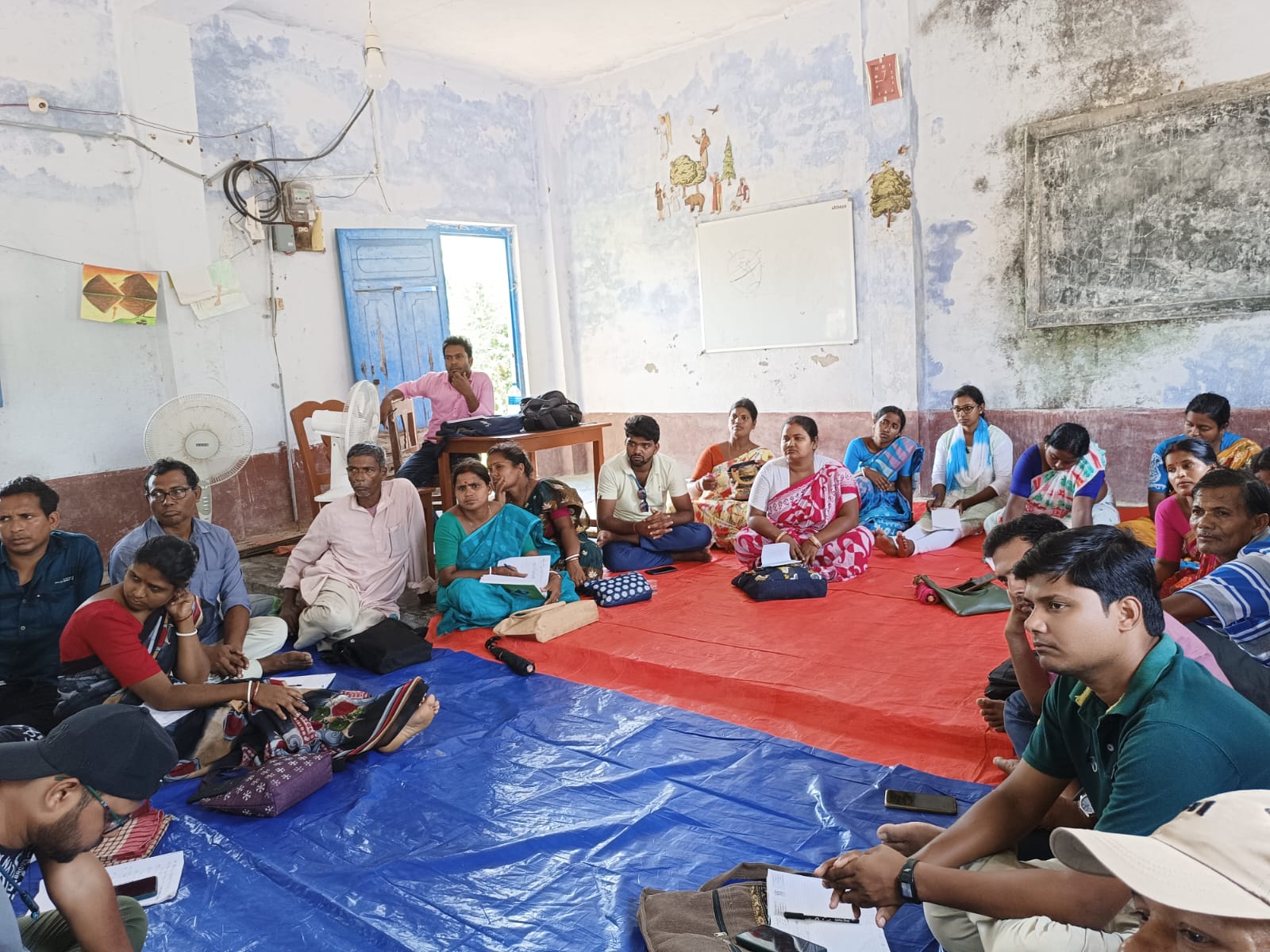 The organization "National Center of Advocacy Study" is a consortium member of the Amplifying Community Voices (ACV) project. This organization is helping Mukti with the initiation of community-led advocacy on various relevant issues. Since there are diverse approaches being followed by various groups to tackle the widespread issue of fragile river embankments in the Sundarbans, therefore all the five organizations under the consortium of ACV – NCAS, Rupantaran, BTS, ISWS, DRCSC and Mukti – came to visit the action areas of Mukti and BTS where these two organizations are working actively in a sustainable way to conserve river embankments.
40people, including people from the community and the field-level implementation teams of the organizations, came to visit the project sites. The visit was planned with the aim of making the visitors aware of the urgent issue of river embankments so that they can see the process of conservation and can raise the issue in their own organizations or in their own communities by building an advocacy base.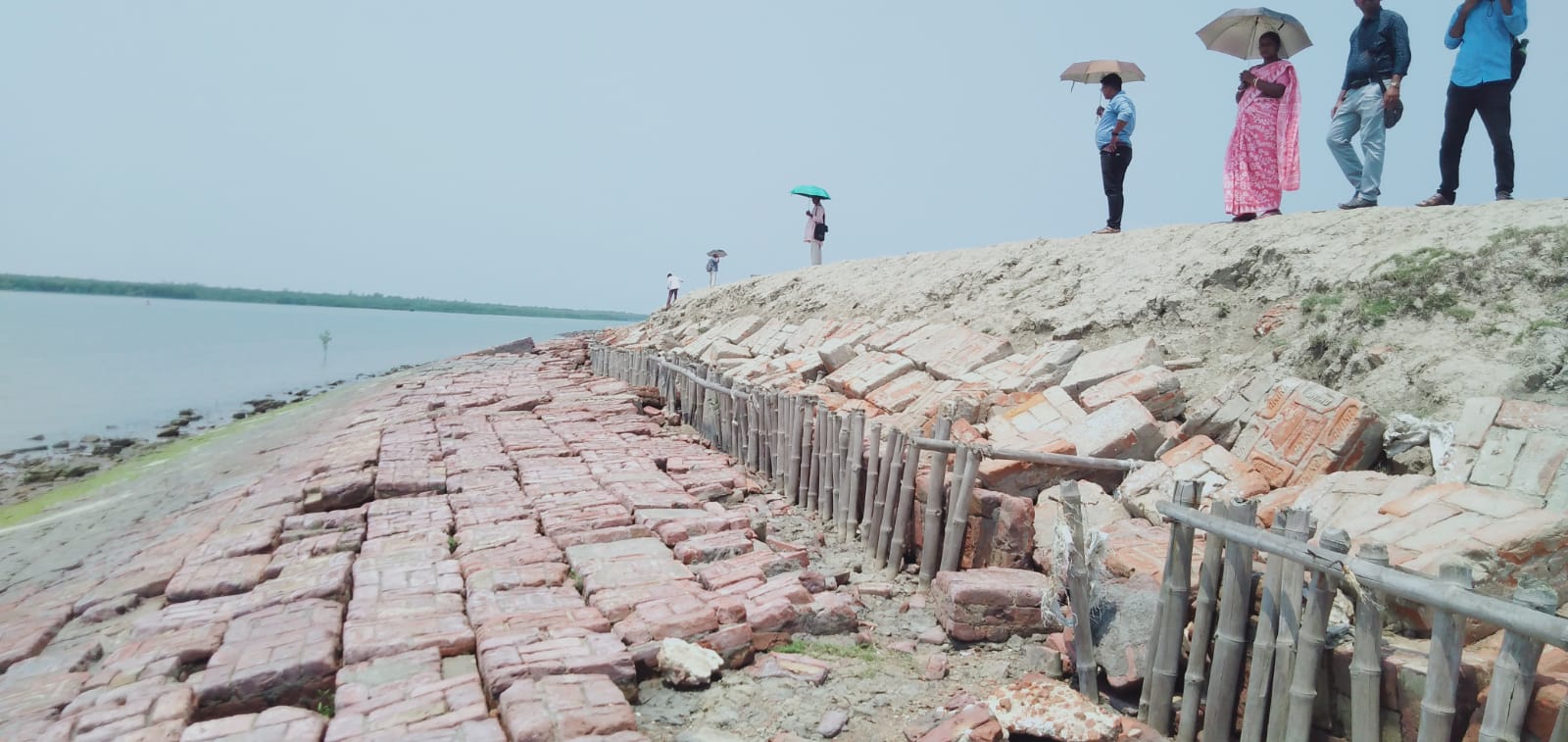 On the first day, the visitors witnessed Mukti's three-layer plantation to guard against embankment erosion. On the second day, they visited BTS (Baikunthopur Tarun Songho) to witness their project site. BTS has planted Vetiver grass to preserve embankments that have no river bed. They also visited K plot, the last island of Sundarban that gets direct hit by sea surges. The West Bengal government used concrete embankments on this island, but even the concrete embankments broke due to the strong waves. ACV team members looked at the deplorable condition of the concrete river dams and tried to understand how effective concrete dams really are in the context of Sundarbans.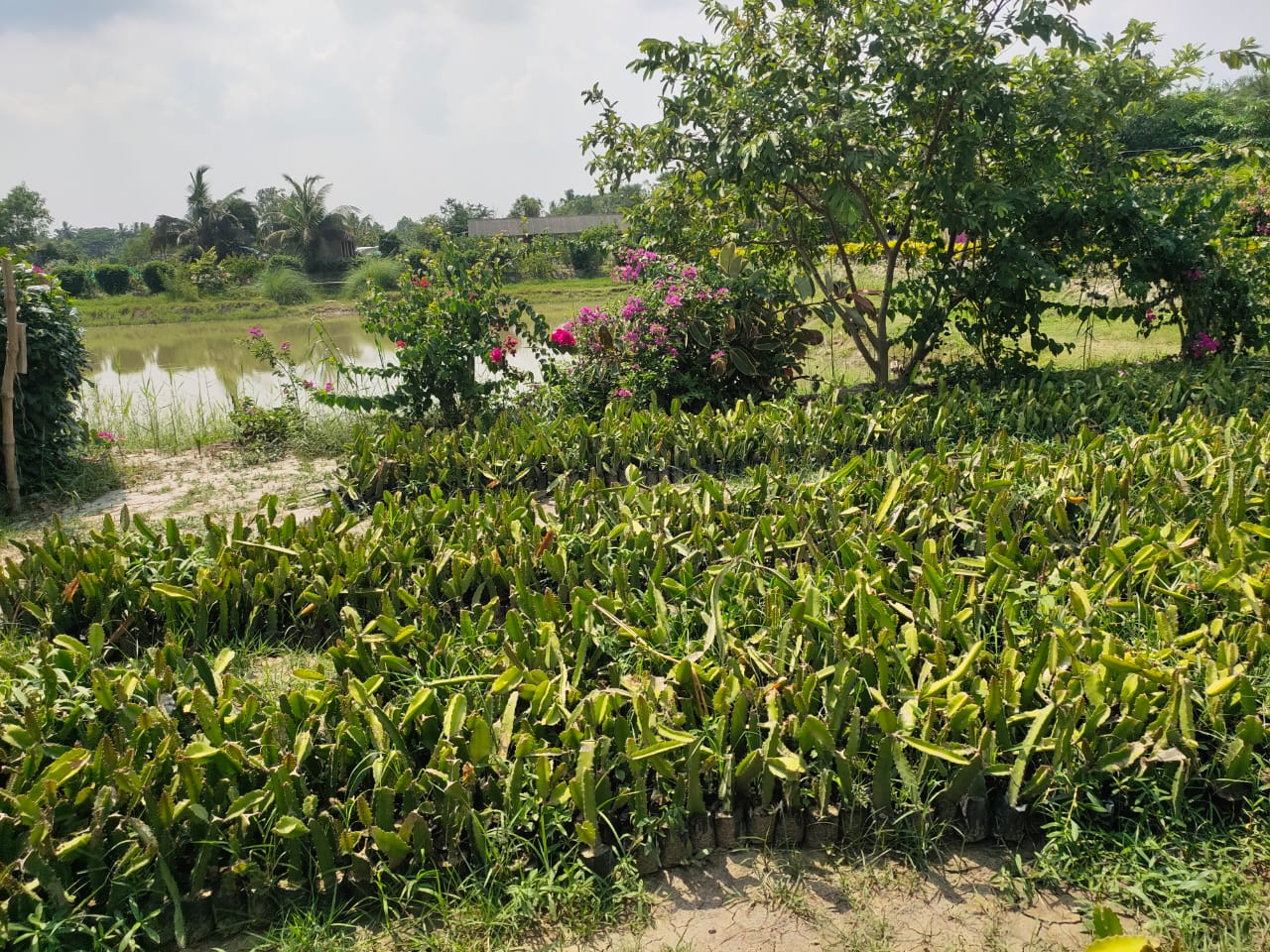 They tried to understand through discussion how to adopt a sustainable solution related to river embankments and how to advocate the issue at the national level so that a process of sustainable protection can be started slowly in other embankments of Sundarbans. Two approaches were proposed to initiate this process – 1) A team would be created to research the problem of the embankments in Sundarbans, which would include various experts. A map of the vulnerable areas of Sundarban will be created by using indigenous and traditional knowledge. 2) A village-level implementation team will be created to negotiate with various stakeholders, raise local awareness, and will undertake necessary activities and collect funds.
These two layers are expected to enable sustainable and scalable solutions in the future. A detailed discussion took place on how Mukti can contribute and engage more people in this process.