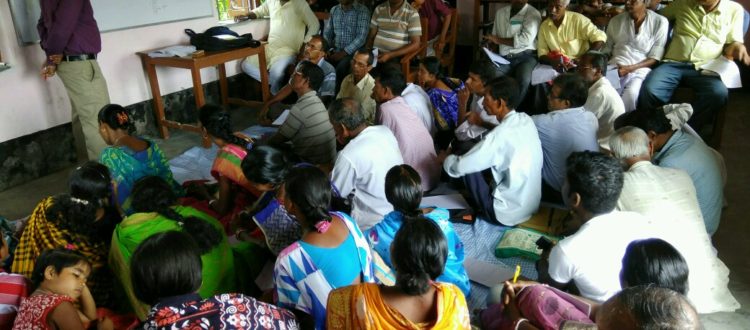 A Training on Fundamental Rights and Laws
A MUKTI initiative: Empowering citizens on fundamental rights and local laws in far flung areas
As per the constitution of India, "Right to Information (RTI) Act 2005 mandates timely response to citizen requests for government information". Human rights and justice are the basic needs that the Government of the country must deliver to its citizens.
Mukti, organised a knowledge sharing session with rural citizens on basic rights promised by the Government to its citizens. It was held on 3rd June 2018 at Mukti library in Raidighi. 65 rural citizens attended the training with significant participation from women. The main objective of this training was to make the villagers aware of some basic laws which will help them live with dignity.
The first half of the training was conducted by Mr. Jayanta Purkait who shared all the basic details on Right to Education (RTE) and Right to Information (RTI). It was followed by a session by Ms. Mousami Pal who spoke on rights associated with woman and child. She also touched upon the relevant Forest laws for Sunderban inhabitants. It was concluded with a question and answer session between trainers and the participants.
The programme was a great success. Mukti had achieved its aim as all the participants were very happy and delightful to know the basic law of the society which they were not clearly aware of. Higher level of confidence and positiveness was witnessed among them when they were asking questions and speaking among themselves regarding the laws.
Mukti believes empowered citizens are the pillars of rural development.