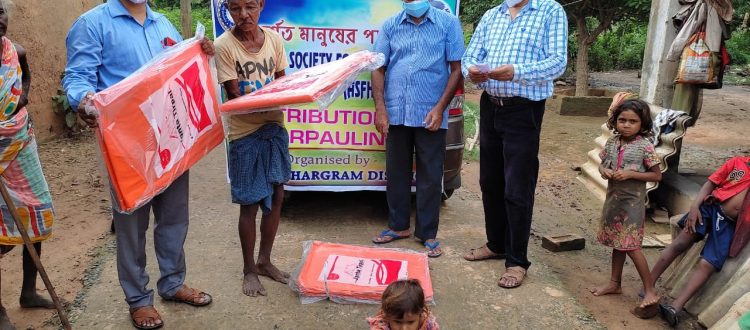 A Special Heart Touching Picture of a Remote Tribal Area of Jhargram
With the help of Mukti, last week when the teachers of ASFHM Jhargram district and some volunteers went to Katabari, a remote village in Jhargram to distribute tarpaulin, to the flood-affected tribal people, due to heavy rain; they meet Nandita, an underprivileged tribal little girl. The story of her suffering makes us spellbound.
We arrived at Katabari (Shabor Para / Lodha Para), Satyaban Palli, Jhargram around 2 pm. Wherever we look we see broken houses, torn and trimmed tarpaulins, the roofs of the mud houses made with tin and asbestos are leaking. When it rains, the houses are flooded. People of Lodha, Shabor tribal group gather around our relief camp.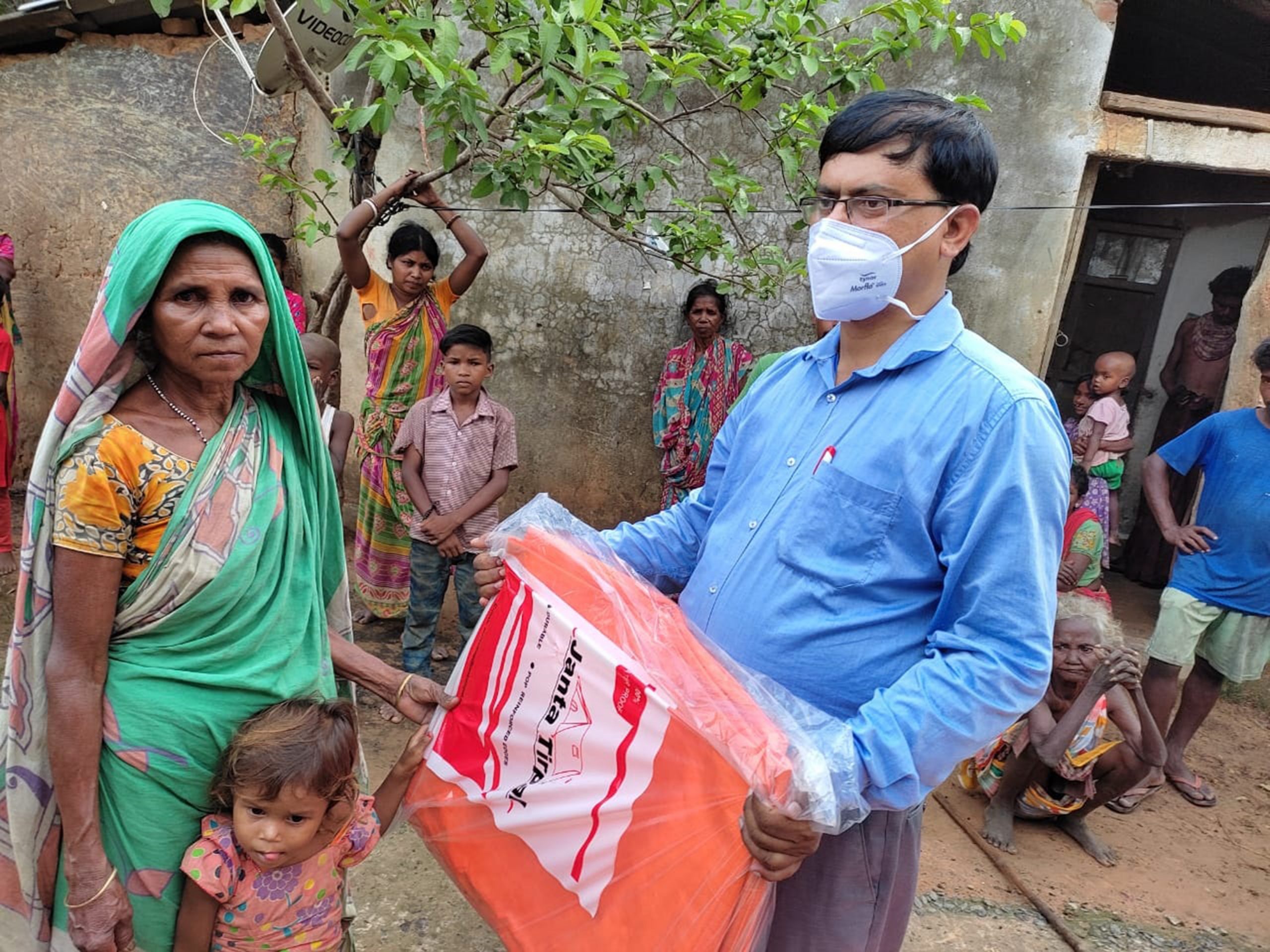 To everyone's surprise, a little girl sat down in front of the relief camp. She is Nandita Sabar a two and a half or three years old little girl. It's past 3 in the afternoon. We realized she is unfed. After the incessant rain since morning, even though the sky is clear, there is no smile on Nandita's face. There is a clear sense of responsibility in her serious sad face.
"What's the matter? Why do you sit down?"
She doesn't answer. She keeps staring at us and our banner. "Her parents went to the forest to collect wood," said one. There was no wood for cooking in the house.  The shed of the house has been damaged by the storm. Rainwater is pouring in.
We try very hard to understand her words. While sobbing she says in her half language "I want one tarpaulin. Just one tarpaulin. If I get a tarpaulin, I don't have to get wet in the rain". Her suffering and longing are falling from her eyes.
We handed over the first tarpaulin to her. Seeing her struggling to handle the tarpaulin, an old woman came forward and picked up the tarpaulin from her hand. Nandita smiles. The radiance of her smile was brighter than many other precious gems.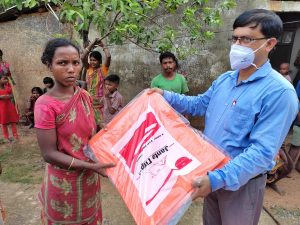 We feel blessed.  The effort and the determination of Mukti to serve the suffering people are successful. Our dream came true. While encountering the difficult realities, it does not take a moment to realize how timely and humane the social programs are, taken by the organization. Being the "Friend, Philosopher and Guide" of society, we are determined to fulfill our social responsibilities and duties.
On the day 16 tarpaulins are distributed to 16 families. The beneficiaries expressed their heartiest gratitude to Mukti and ASFHM to protect their home from the rain.