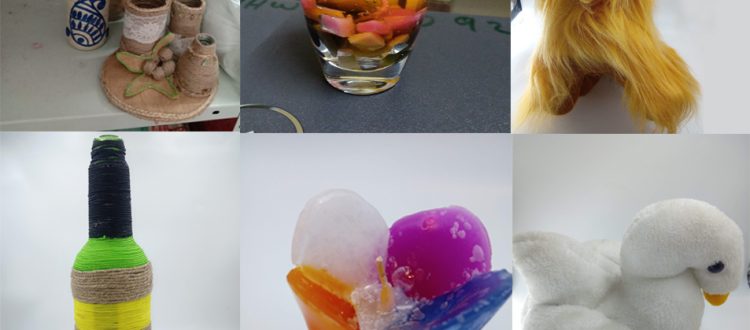 54 Trainees are Producing Attractive Crafts at Mukti Jatragachi Center
Mukti is in the forefront in women empowerment since its inception in 2003 by raising their economic status, healthcare, vocational training and forming Self Help Groups, lending money to SHG for income generating activities, General Awareness etc.
Empowerment of women not only means economic empowerment but also strengthening women psychologically, equip them with proper information and knowledge. To do so, Mukti has taken a unique initiative to enable the women to make and market handmade products.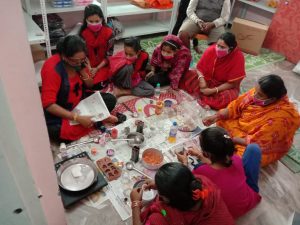 The training cum production center at Jatragachi provides practical training in soft toy making, jute related products and candle making. The training program started from last month.  The training program is planned for 3 months. Mukti Crafts is training 54 women beneficiaries at its Jatragachi center.
The training classes are conducted 6 days a week. On Tuesday and Wednesday the trainees get training on making candles, Thursday and Friday for making Jute bag mand Saturday and Sunday for making soft toys.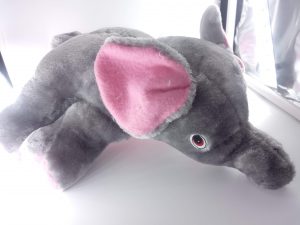 They learned to make soft toy models of dog, teddy bear, squirrel, dolphin, swan, elephant, key rings and heart shaped cushion. They have used cotton, fur and natural durable fabrics that can easily be washed or cleaned.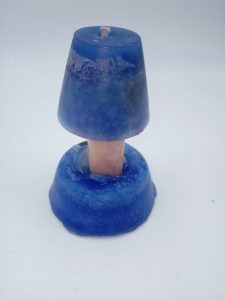 With the marvelous combination of wax, wick, scent and color they had learned to make many different varieties of candles. They have made votive candles, container candles, pillar candles, dipped candles, rolled candles, wine glass gel candles and various beautiful decorative candles.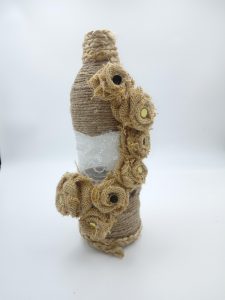 Within the jute crafts they have learnt to make wine bottle bags, pen stands, carry bags, handbags, wall hangings, jewelry, baskets, decorative articles and showpieces.
Mukti is providing them allowances and necessary kits for manufacturing the crafts.