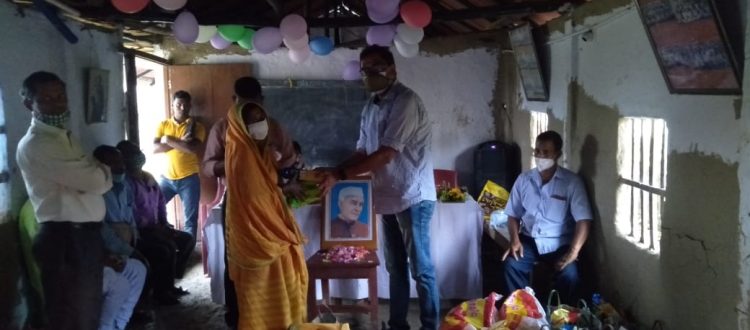 50 "Mukti Sathi" Families are provided Food Support
Run for a Cause, the 21X21 charity event that was participated by Mr. Soumitra Sa of the Kolkata Running community, and his fellow runners of Kolkata Running Fraternity on July 2021 has raised Rs. 1 lakh for the development of Sundarban. Mukti has initiated the whole program. Mukti organized the distribution program at the Mukti SAM office of Mukti Gram.
Mr. Soumitra Sa and his team reached Mukti Gram on 14th November 2021, Sunday to help the deprived families of "Mukti Sathi".  The raised amount is distributed as food support to the women for one month who are engaged in mangrove plantation and its maintenance, roadside plantation, poultry farming, vegetable and plant nursery, teachers of Kishalaya School, etc.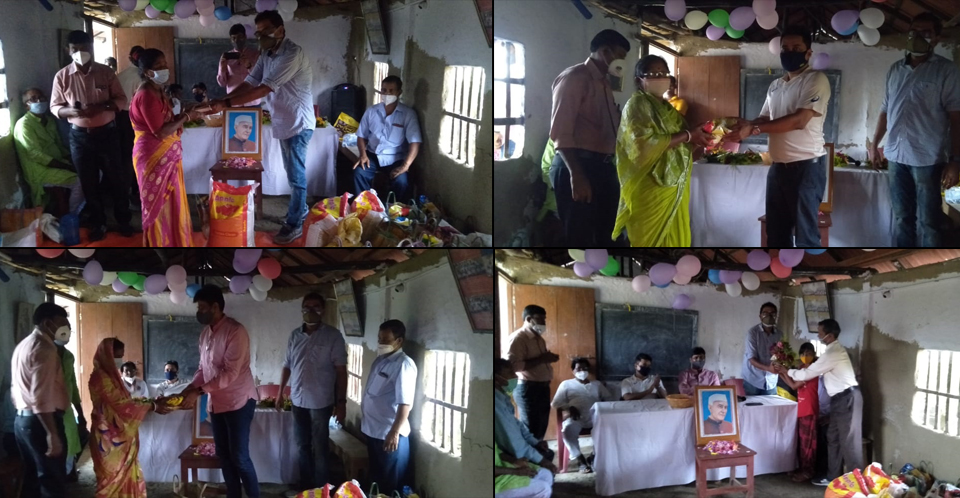 50 families of Nagendrapur and Kankandighi GPs are supported with a ration kit worth Rs. 2,000, containing Rice, Lentil, Mustard Oil, Sugar, Semolina (Suji), flower, refined Oil, Soap, Shampoo, Jeera, Colgate Toothpaste, Toothbrush etc.
Mr. Sa and his team members said," We thank Mukti for organizing the program. We are very grateful to be a part of such an initiative. This is the success of our 21 days hard activities that we are able to help 50 distressed families."
Mukti expresses heartiest thanks to Mr. Sa and his fellow runners for supporting Mukti in an exceptional way and putting a smile on the faces of distressed people.