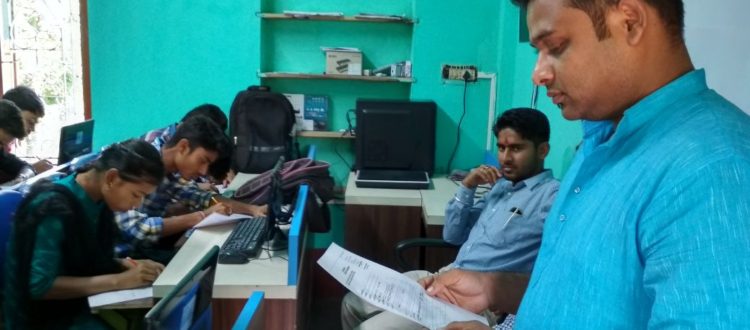 Training to TSS & MIT students
All the students from Mukti Institute of Technology (MIT) and Talented Student Sponsorship (TSS) were given a special training for their future development.
On 3rd March 2018, morning a training was organised for TSS and MIT students. The main aim of  the training was to groom the personality of the students according to their career interests and prepare them for job interview.
19 students attended the training, among them 15 were boys and 4 girls. The programme was headed by TCS member Robin Shah, who prepared 50 questions on English. Students were given 20 minutes to answer the questions. There were 6 categories based on their marks. Then discussions went on with individual students. They were asked about their future aim or interest. After completing all the exams they will be given training at Kolkata. These students will be trained so that they are ready for corporate job.