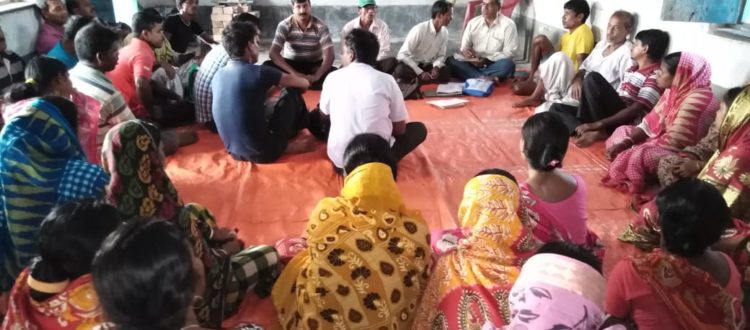 Teacher-Guardians' meet for Student's Development
Mukti through the Coaching Centre Project arranged several meetings between guardians and teachers at different areas in Sunderban, West Bangal. The meetings were conducted at Sridharpur, North Kankandighi A & B, Baradanagar, Jogendrapur and Sonatikari support schools on September 24th, 26th & 28th and October 1st & 5th, 2018 respectively. 50 parents in an average attended each of the meetings.
The main objective of these meetings was to discuss regarding the children's academic progress. Open interaction between guardians & teachers took place. At length the discussions centered around the following topics:
different method of teachings
students' response while teaching in the class
students' interest, lack of attendance of the children
different assessments in which the children should perform well
books need to be collected after the final examination
Parents were also asked to share their views. There were also talks on some key problems children are facing at home or school.
The meetings were successful in bringing guardians and teachers on the same platform for student's academic development.