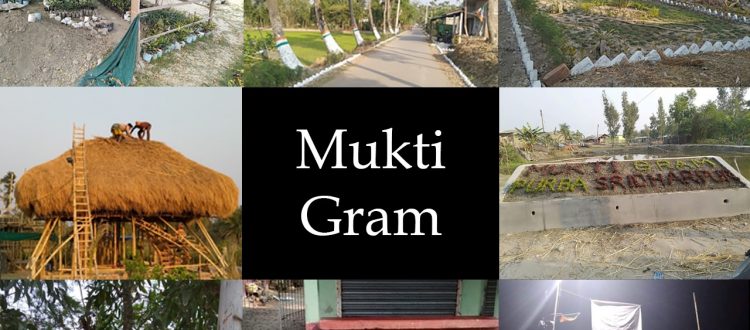 About Project
Objectives
Project Details
Activities
Photo Gallery
Document Gallery
Video Gallery
To nurture, enhance & sustain the vibrant & dynamic socio-economic ecosystems of Purbaa Shridharpur village and empower the community for optimum utilisation of their resources, enhance income generation opportunities and increase their assets base to enable an environment of equity and social justice.
A model village project has the following important objectives:
Prevent distress migration from rural to urban areas in long run, which is a common phenomenon in India's villages due to lack of opportunities and facilities that guarantee a decent standard of living.
To provide a livelihood and sense of belongings to the migrant labourers who are badly affected by COVID and now decided to live in their respective areas only.
Make the model village a "hub" that could attract resources for the development of other villages in its vicinity.
Provide easier, faster and cheaper access to urban markets for agricultural produce or other marketable commodities produced in such villages.
Contribute towards social empowerment by engaging all sections of the community in the task of village development.
Development of essential infrastructure in the village through active engagement & partnership with public and private sector stakeholders.
Increase sustainable livelihood opportunities to the families and support the entrepreneurs to have easy technical, market and financial linkages.
Improve the access and quality of services which are essential for survival, development, protection and participation of children, families and village community.
Build and enhance the capacity of children, youth, caregivers and various community structures such that they can actively participate in the decision-making processes for the development of the village and exercise for their rights.
Criteria for Village Selection :
Strong Panchayats in terms of finances, functions and functionaries –
The village Panchayat will have a pivotal role to play in any village development project. The financial and functional strength of a Panchayat will be extremely useful in preparing village plans, mobilizing community opinion in favour of a initiative, and implementing the initiative in a transparent and time-bound manner.
Proximity to an urban centre –
Choosing a village close to an urban centre might facilitate access to physical and financial resources and help in establishing better connectivity between the village and the urban town. Such a village could also become an extension of the urban centre and have facilities which could virtually be at par with the urban centre. This would be very similar to the "Rurban" approach announced in the latest Union Budget, which aims to provide city-like facilities in rural areas close to existing cities.
Potential for piloting new technologies –
Since technology would be at the core of the model village concept, the village must offer avenues for experimenting with such technology. Some examples of such technologies could be the use of pilot concepts, and agricultural innovations based on soil suitability and climate.
Diverse population groups –
The real success of such an initiative can be demonstrated if the lives of large and diverse sections of the population can be positively impacted by it. Rather than focusing on any religious or caste group, the model village must aim towards the uplift of all sections of the population in the village. However, it is important that special attention is paid to vulnerable groups such as young children, women and the BPL population.
There are 4 key Elements of MUKTI's Model Village are:
Sustainability
Community Development
Technology
Connectivity
 The 4 main pillars of model village interventions are:
Empowerment & Capacity Building of Communities
Access to Quality Services
Improvement of Infrastructure
Promotion of Sustainable Livelihood Opportunities
The Operation Model based on:
Economic
Human
Social
Personal
The project priorities are explained below:
1.Safe and secure infrastructure facilities
Since the village was severely affected by floods, many of the houses which fragile were ruined and many of the villagers lost their houses. Also, there are lot of people without a house while owning land. This was a major concern for them and Mukti considered the reconstruction/renovation of houses as a top priority in the village.
2.Clean water resources
Mukti identified that the water resources available in the village were provided by local self-governments and they are not adequate to cater the needs of the villagers since they are not properly maintained. Also, at the post-flood affected time, drinking water resource development can be considered as the major area which needs immediate attention. MUKTI pledge ti provide Safe drinking water and sanitation to the population of Purbaa Shridharpur village. Most of the population will have access to pure drinking water. The villagers will use modern clean sanitation methods proving to much improved health and hygiene for villagers
Agriculture and Water shed Management
The main source of livelihood for villagers is agriculture. To boost this resource MUKTI will promote Community based Agriculture leading to conversion of Single crop field convert into double crops. The area is badly affected by Floods and Cyclones thus MUKTI will cater this issue by Rainwater harvesting, Promotion of Rotational and Organic Cultivation farming, Zero Margin community shop for villagers led to Confirm food security in village.
Community centre
The lack of space for conducting community gatherings, public meetings, training and counselling sessions is a major concern in the village. This kind of facilities will help to develop a better understanding among the villagers. MUKTI in coordination with other stake holders will try to address this concern as well.
Ensure quality primary education
Ensuring a good quality of primary education is a necessity in the village. This will include the support activities like tuition centers, transportation facilities especially for girls, up gradation of nearby government schools to higher secondary level, improving the standard of nearby government schools, and support to the students in all aspects to ensure zero drop outs. To prevent the community from the spread of COVID_19, Classes will be operational only by maintaining Physical distancing. The Teacher who are involved in project during this time can avail the benefit of Free food coupons like others. The Teacher to student ration will be maintained as 4:20. The Classes from 1 to IV will be taken care in Food for work programme. To benefit every student the timings of classes will be 3 hours in morning and 3 hours in afternoon.
Ensure proper higher education
The villagers need proper guidance and support for higher education. The facilities for aptitude tests, counseling, and financial support are required to ensure proper higher education. MUKTI is planning to digital literacy in the village and targeting near about 10 students for our National scholarship programme.
Ensure employment based on qualification and capabilities
The villagers should get exposure and training to ensure employment based on their qualification and capabilities. Selfemployment schemes for individuals and employment units for groups should be established. MUKTI will provide proper guidance for entrepreneurship schemes among the youths.
Ensure proper health and hygiene by proper sanitation & waste management
For ensuring proper health and hygiene, proper sanitation and waste management is very crucial. MUKTI will conduct Awareness campaigns for this to teach the best and cost-efficient methods for this. Also, modern toilet facilities will be created in the village considering the total population.
Fruits and Flower plant nursery for village use
MUKTI will also work to rejuvenation and beautification of Parks by developing small nurseries and using waste materials thus continuing the concept of 3 R's i.e Reuse, Reduce, Recycle. The Nursery setup for Village beautification will led to income generation. The Villagers will get free of cost seedling. The prima focus will be on Mangrove nursery and plantation leading to engagement of large number of labor in environmental activities.
Women's empowerment
From the gender ratio of the village, it is very evident that women contribute to about 60% of population. Women empowerment will help to explore their potentials, helps to strengthen the families and leads to the total community empowerment. Women employment units will be a great step in this regard.
Financial stability through better and productive financial methods
The villagers are depending heavily on private money lenders who charge huge interests. MUKTI will strengthen the productive financial methods like interestfree micro finance system in the village.
Lack of Health infrastructure
The Medical and Health service are inadequate in the proposed village, Thus, MUKTI proposes creation of Hubs, Spokes, Health checkup camps for Health care deliveries. Also, empowering community Health workers. Creation of medical collaboration platforms (WHIMS). MUKTI will provide Digital Health cards to all beneficiaries and linked the community with various health schemes.

Subscribe to MUKTI channel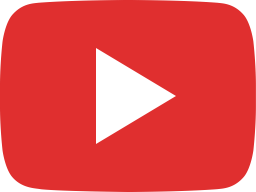 River bund destruced by AMPHAN at Keurumi villege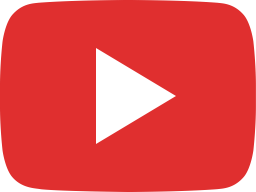 AMPHAM destructed river bund at Gangerghat pully under Herembogopalpur Gram Panchayat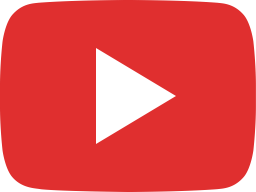 Super cyclone AMPHAN destructed the river bund at Keumuri Village under Herembogopal Gram Panchayat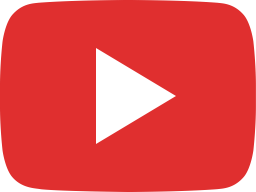 Mukti is reconstructing river bund at Purba Sridharpur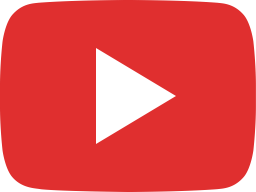 Relief distribution program by Mukti at Durgachati village, Kakdwip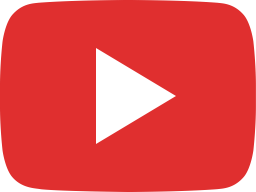 Medical camp conducted by Mukti at Herembogopalpur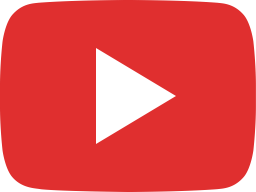 River bund destroyed by AMPHAN at Bhuwaneswari Block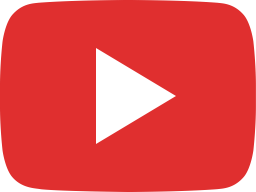 River Bund destroyed by AMPHAN at Haldergiri affecting Naskarpur village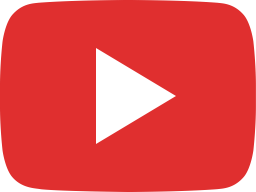 River Bund destroyed by AMPHAN at Buwaneswari village under Kultali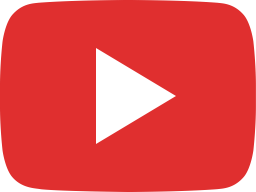 Sunderban at present after AMPHAN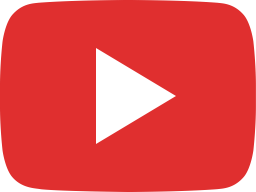 Impact of cyclone AMPHAN on Mangrove and wildlife of Sunderban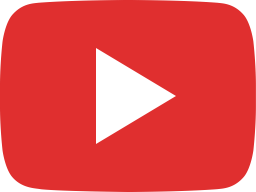 Mukti volunteer at the President's office at Namkhana