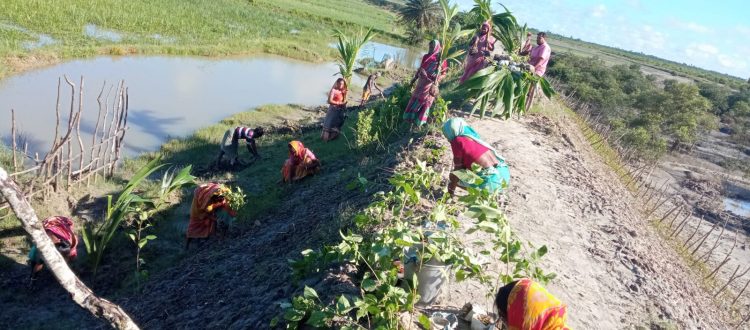 Plantation Program of Mukti Building Resilience to Cyclones and Supporting Livelihood
A unique initiative supported by Mukti and led by a group of local villagers in the Sundarbans is trying to create 'green barriers' along the river embankments at Mukti Gram, Purba Sridharpur under Nagendrapur GP, in order to build resilience to face extreme weather events and natural disasters such as cyclones as well as beautifying the river embankments. The initiative is expected to reduce the impact of cyclones while it is also an income source to the villagers who are both planting and guarding the mangrove, the coconut and flower saplings.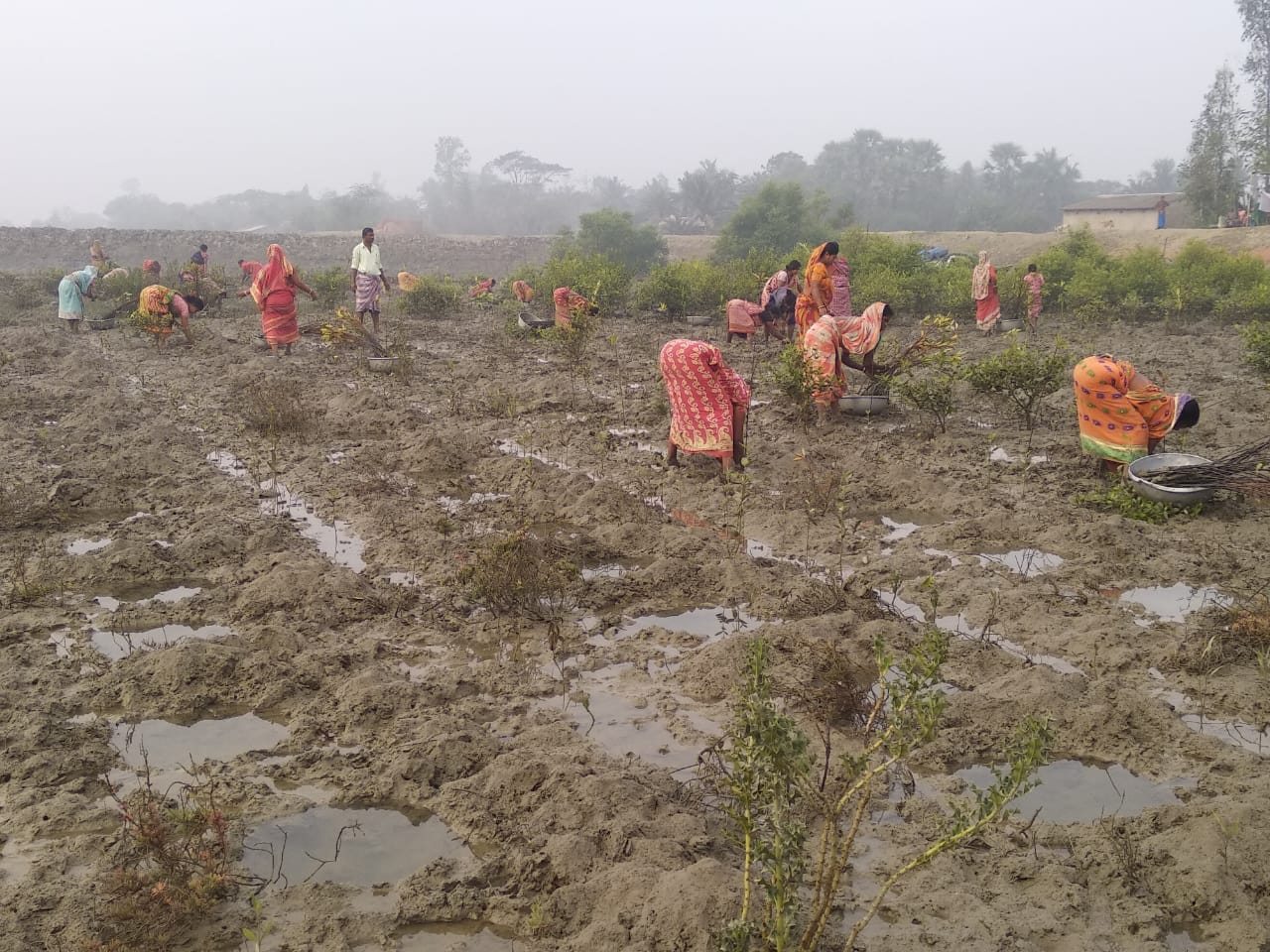 This 3 km long embankment is lying beside river Thakuran at Mukti Gram. On the riverside slope of the river embankment, Mukti is planting the saplings of Sundari, Gewa and Vetiver grass. To date, Mukti has planted 2,500 Sundari and 15,000 Gewa saplings. The full stretch of the embankment will be covered by Vetiver grass. They act as an effective barrier against disasters such as cyclones by protecting the earthen banks as well as reducing the damage.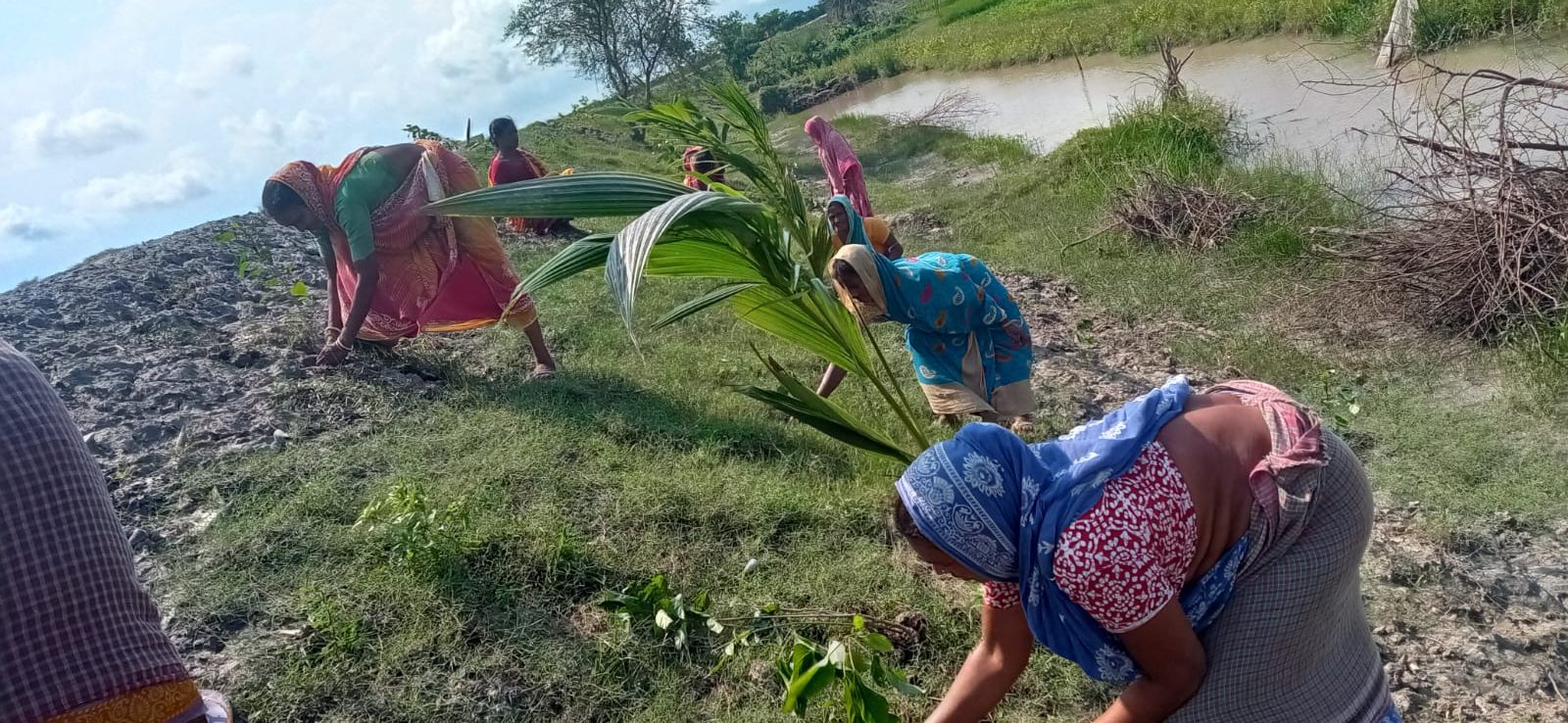 On the countryside slope of the river embankment concerning locality, for the beautification purpose, Mukti is planting the saplings of Coconut, Hibiscus (Joba) and Nerium (Karabi). Mukti has planted 1,500 Coconut and 1,000 Hibiscus and Nerium saplings.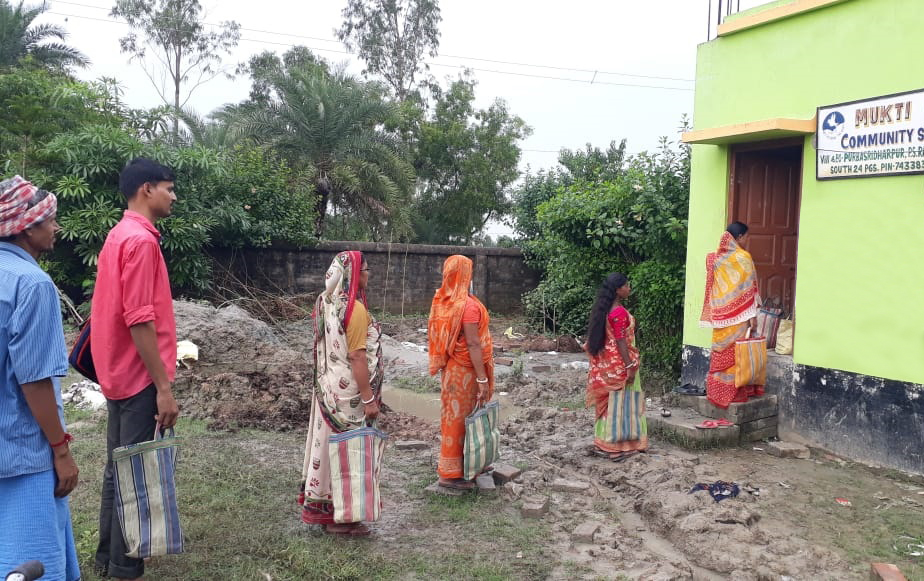 Through this initiative, Mukti is facilitating or generating income for the rural people. 10 local women and 3 men are engaged in the plantation work. To protect the saplings from the cattle and intentional harm of humans, Mukti has appointed two guards. They are taking care of those saplings. Mr. Durjodhon Kayal is supervising the plantation project. Mukti is supporting them with food through the "Food for Work" project.