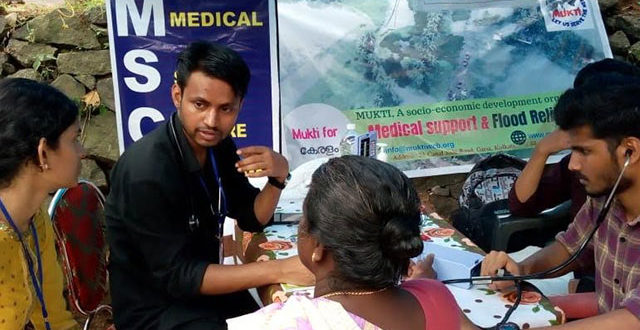 Medical Camp in Kallara, Kottayam
MUKTI has partnered with Medial Service Centre (MSC), India to provide much needed medical services to the villages of Kerala. Today (01/09/2018) a much needed camp was organised at Kallara, Kottayam by the the doctors of Medical Service Centre. More news on this is yet to come from the field. Thanks for generous support on this.
Situation is still bad in most parts of Kerala, and more supports are needed. If you wish you can be part of this work. Please extend your support.
Donate