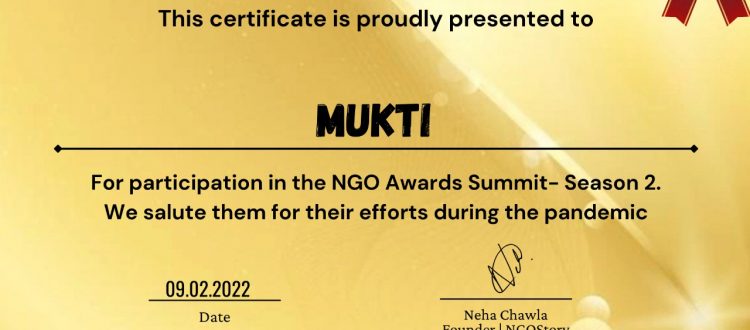 Mukti Receives Certificate of Appreciation from NGOStory
Mukti received a Certificate of Appreciation from NGOStory for our selfless service in the health sector, on 9th February 2022. The work of MUKTI has been appreciated for rendering excellent social service to the Covid -19 impacted underprivileged people throughout West Bengal. The ceremony was held on a virtual platform.
Mukti has been recognized by the jury members for its exceptional contribution to society for providing free oxygen concentrators, medicines, Covid care centers, ambulance service, healthy food support through Mukti Clod Kitchen, HelloBeta service etc.
We are so grateful for the support we receive from you all of you. Keep supporting us.