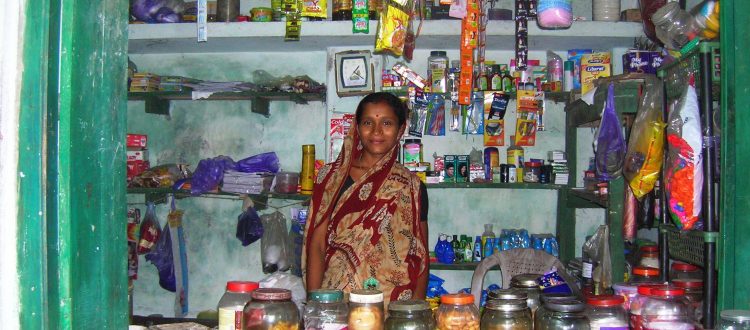 Manasi Sashmal's Success story, Benefited by Microfinance Program (MCDF)
Manasi's story is women entrepreneurs success story in India.
Manasi Sashmal from village Borodanagar is a member of MCDF (MUKTI Community Development Fund) which has been built on concept of microfinance in India. She and her husband Basudeb Sashmal were hardly managing the family with agricultural activities and a small grocery shop. They were struggling to manage the education of their two children. Their daughter Trishna is in 4th standard and son Shubhojit is in KG-II. Manasi came to know about MCDF and Mukti's other developmental activity from villagers.
She had initially taken a loan of Rs.5,000/- from MCDF for improving her grocery business. She started earning about Rs. 3,000/- per month after having repaid the installment, and repaid the loan in one year. Further, she took loan for Rs.20,000/- again to enlarge the business.
MCDF program has helped Manasi to become a confident woman entrepreneur. Her success story is an example for other women of rural Self-Help group. Thanks to her social investor who lend the money to Manasi to achieve this success. If you want to be a social investor and be part of this success story please visit MCDF program page and our donation page.