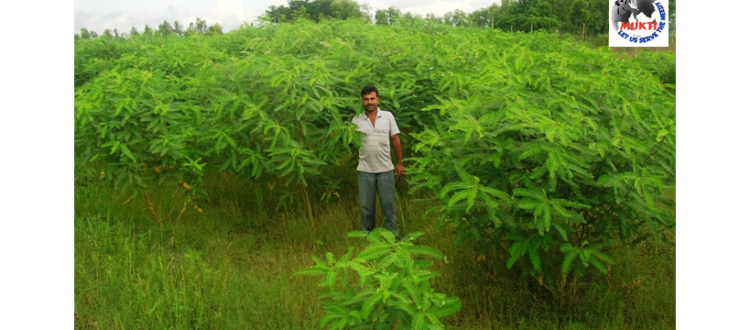 Distribution of green manure (Dhanche)
Since last 8 years Mukti through the Sustainable Agricultural Movement (SAM) project has been distributing green manure (Dhanche) to the farmers of Nagendrapur and Kankandhighi.
What is Dhanche? It is a type of plant carrying bacteria which helps to make the soil more fertile. Dhanche is less expensive. It does not require much manure or nursing to grow.
Why Dhanche? As there is less supply of organic fertilizer and dhanche is less expensive farmers use it to fulfil the need of fertilizer.
Mukti always aim to stand by the rural farmers and make their future sustainable. As dhanche does not require much nursing the farmers they can easily make their land fertile. There by benefiting them to grow crops more in quantity and of higher quality.  This year Mukti supported them with 500 kgs of Dhanche to 121 farmers.