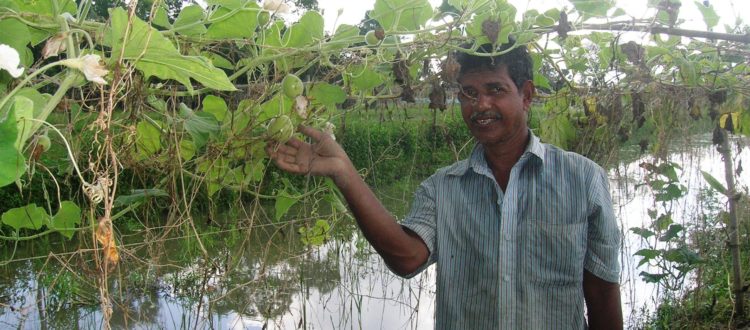 Dashrath's story of organic farming
Name: Dasharath Halder
Address: Paschim Jata, Kashari Para
Occupation: Agriculture
Family Size: 3
Land owned:  5 Bigha.
A time was there, when due to excessive usage of chemical fertilizers and pesticides the crop production reduced at an alarming rate. This led to much financial constraints; Dasharath faced huge challenge in sustaining his family. In year 2010 Dasharath came in contact with Mukti Foundation and learned about organic agriculture. This association with Mukti was life saving for him, he was deeply inspired to learn and imply organic agriculture methods. Now, Dasharath earns Rs.5000 per month. He is well known in his village for successful agricultural techniques. He now inspires and encourages other farmers to use Organic Agriculture as a successful crop production technique.
With the help of other NGO's MUKTI regularly conducts training organic farming techniques. This is MUKTI's aim to build a strong knowledge-base on organic farming and sustainable agriculture techniques among needy farmers of India. You can also be part of that by sponsoring such training. Visit our donation page for more details.