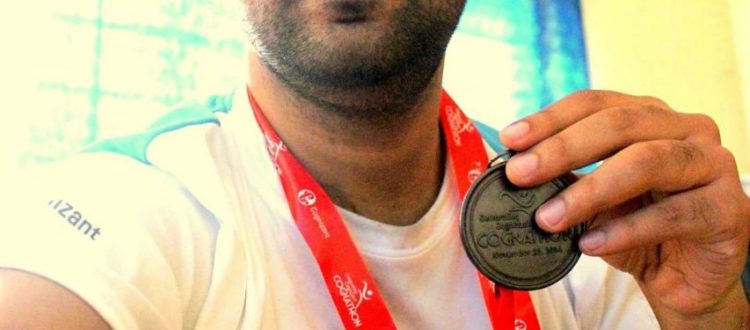 Anandjit Encourages Others to Stay Healthy and Support a Cause
Running brought a remarkable change in Anandjit's life. His example shows nothing can be impossible and how a small step helps us to reach towards the bigger goal. We only needs to have determination and dream to bring the success in our life. He equally passionate about helping others and working for the betterment of our society. He is doing his part in Tata Steel Kolkata Marathon. Are you ready to help him? Please help him to fulfill his target to raise fund for the MUKTI cause. Please click below link to access his campaign page and contribute towards this noble cause of MUKTI.
Support His Cause
In his words:
I have been into running since last 4 years now and I can say it has been a refreshing change.Once you get into a corporate life somehow outdoor activities take a backseat.I was no different and I could sense that something needs to be changed.Then I decided my luck with running.I started with running on a treadmill and I could barely do 1 km.I kept trying and it took few months to cross the 1 km barrier.Slowly and slowly I started increasing the intensity and then I touched 10 KM mark.It was pure joy and surprising as only few months back I could hardly run.I have not looked back since then.The best thing is running for a noble cause as it adds more vigour and determination.I would encourage everyone to bring running into their daily schedule and get down the road to awesomeness.