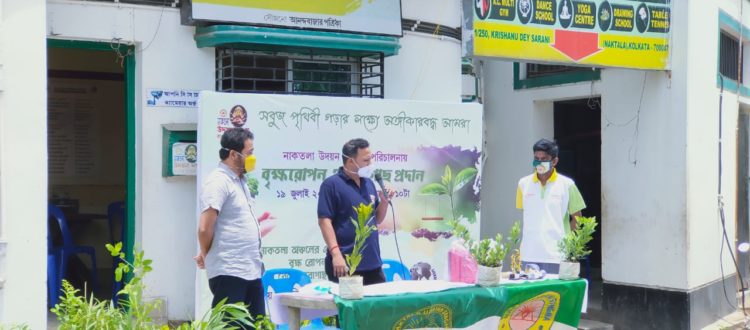 Urban Plantation Program by Mukti with Naktala Udayan Sangha
The growing need for environmental conservation has grabbed a lot of attention in the past few years. With the goal of increasing tree plantation, Mukti, on the request of Naktala Udayan Sangha , organized a sapling distribution program at Naktala on 19th July, 20.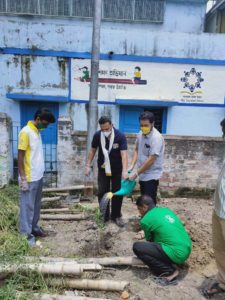 Mukti provided 120 saplings to the club among which 3 were planted in the club premises and 117 were distributed to the local people. 100 were small plants like Gandhoraj (Gardenia), Belful (Jasminum Sambac), Joba (Hibiscus), Patabahar(Crotons) etc and 20 were big trees like Bonsai, Radhachura (Gulmohar), Katchapa (Plumeria), Sissoo etc.
The whole process was conducted by Mukti volunteers along with club members maintaining social distancing, wearing masks and proper sanitization, the protocol of Covid- 19.