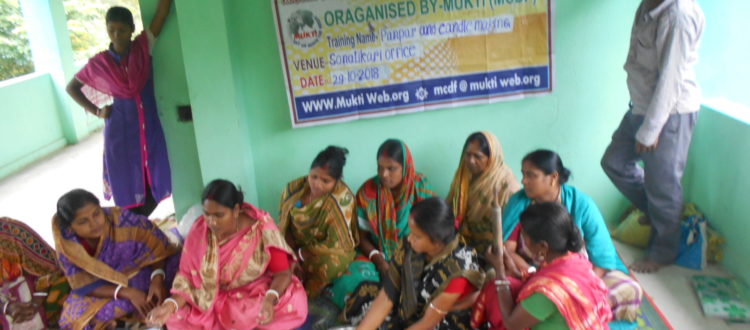 Training on "Panpor" & "Candle" making
Mukti Community Development Fund (MCDF) conducted trainings on "Panpor" and "Candle" making on 29th October, 2018 at Sonatikari, South 24 Paraganas, West Bengal. The training continued for the next 7 days. 'Panpor' or 'papad' in Hindi is a very famous Indian snacks. Candles are very useful in villages due to the frequent power cuts. Thinking the utility of these products, Mukti thought 'Panpor' and candle will be low cost successful business. 25 women participated in the training. Arpita Purkait was the trainer.
After the training the women came out beaming with confidence & matchless enthusiasm.