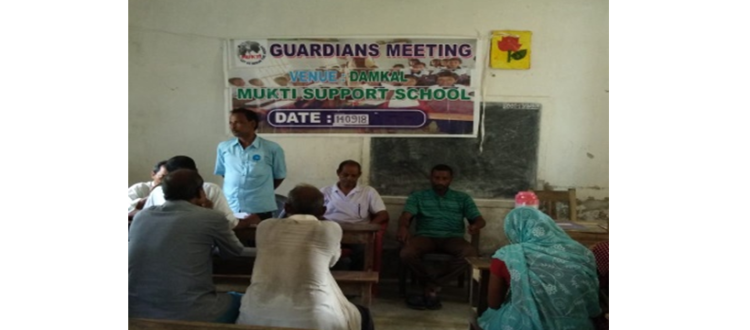 Guardians Meeting at Damkal
Mukti not only aims to provide education to the needy village children of Sunderban, West Bengal but also takes initiative to guide and motivate their parents. Mukti through the Coaching Centre Project arranged a meeting at Damkal Support school on 14th September 2018. The president of the meeting was Mr. Prashanta Halder an ex-member of Panchayat committee and current president of Damkal Mukti Development Committee. The main purpose of the meeting was to have an open conversation between parents and teachers. There were 32 guardians present in the meeting.
At length, the discussions were on the poor attendance of the children and their lack of attentiveness in the class. Parents were asked to encourage the children and not to allow them to play with mobile & watch TV for longer duration. Parents were also given chance to share their thoughts. Parents asked the teachers to be stricter and give more homework to keep them engaged. The meeting winded up with the assurance to work out  as per the discussions.