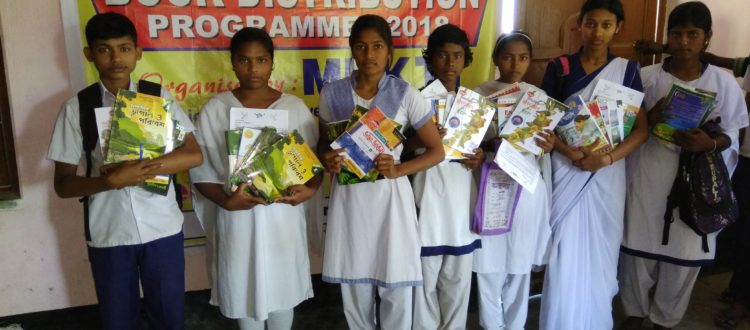 Free books to 1,000 school students
"There are so many ways to enlarge child's world and loving books is the best of all."
Mukti envisioned with this thought wishes to provide opportunity of basic education to all. Mukti is trying to help hundreds of rural children (who have poor financial background) in the Sunderban area through Book Bank program.
Book Bank program distributes books for classes 5 to 10, which are not provided by the state government. In January 28th this year, books were distributed to close to 1,000 students. Books were distributed to 19 schools in the villages such as Nagendrapur, Kankandighi, Raidighi, Kumrapa, Nandakumarpur, Kultali, etc.. Distribution of books took place in the Library building of Mukti.
Books were distributed on various subjects, such as English grammar, Bengali grammar, general knowledge, Life Science, Physics, History, Sanskrit, etc.