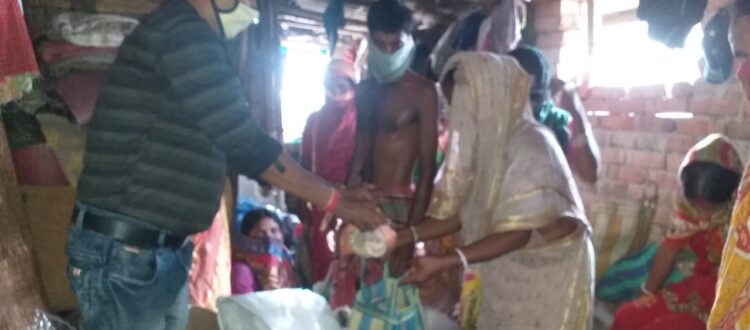 Mukti Extends Dry Ration Distribution Drive to New SHG Members of Jalabaria
In the past 2 months Mukti has formed various new SHG groups throughout the 10 Blocks of Sunderban. Mukti is continuing to distribute dry ration to the needy and helpless families of SHG members.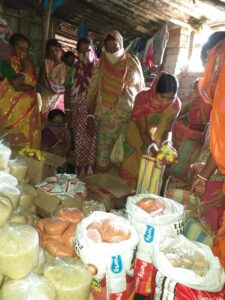 On 27th September 2020, Mukti volunteers organized a dry ration distribution program at Jalabaria under Jalabaria 2 Gram Panchayat and Kultali Block as a support to 100 families. Mukti has undertaken initiatives aimed to feed the underprivileged section of the society that has been the most affected in the current circumstances as their livelihoods came to a halt and they ran out of food.
Mukti volunteers who have been working day and night on the ground trying to ensure that no one dies of hunger had arranged 100 dry ration kits (each containing) of Rice – 4 kg, Daal – 1 Kg, Mustard Oil – 500 Gram, Soybean – 1 Kg, Biscuits – 2 Packets and Motor Daal – 500 Gram.
Mukti stays true to its passion & commitment of the welfare of the society. With this Dry Ration distribution drive, Mukti wants to convey that in this tough time, we will all come through this together.